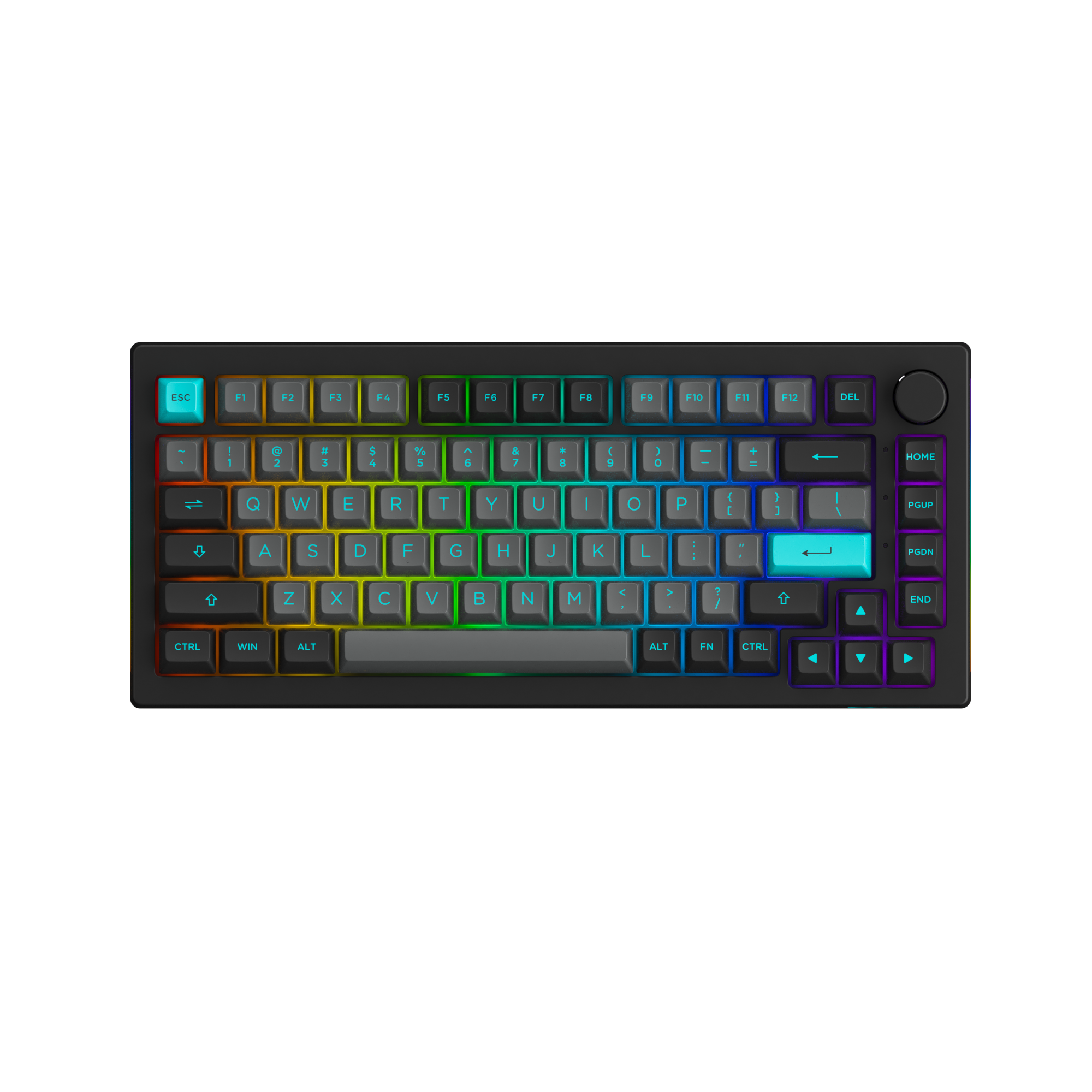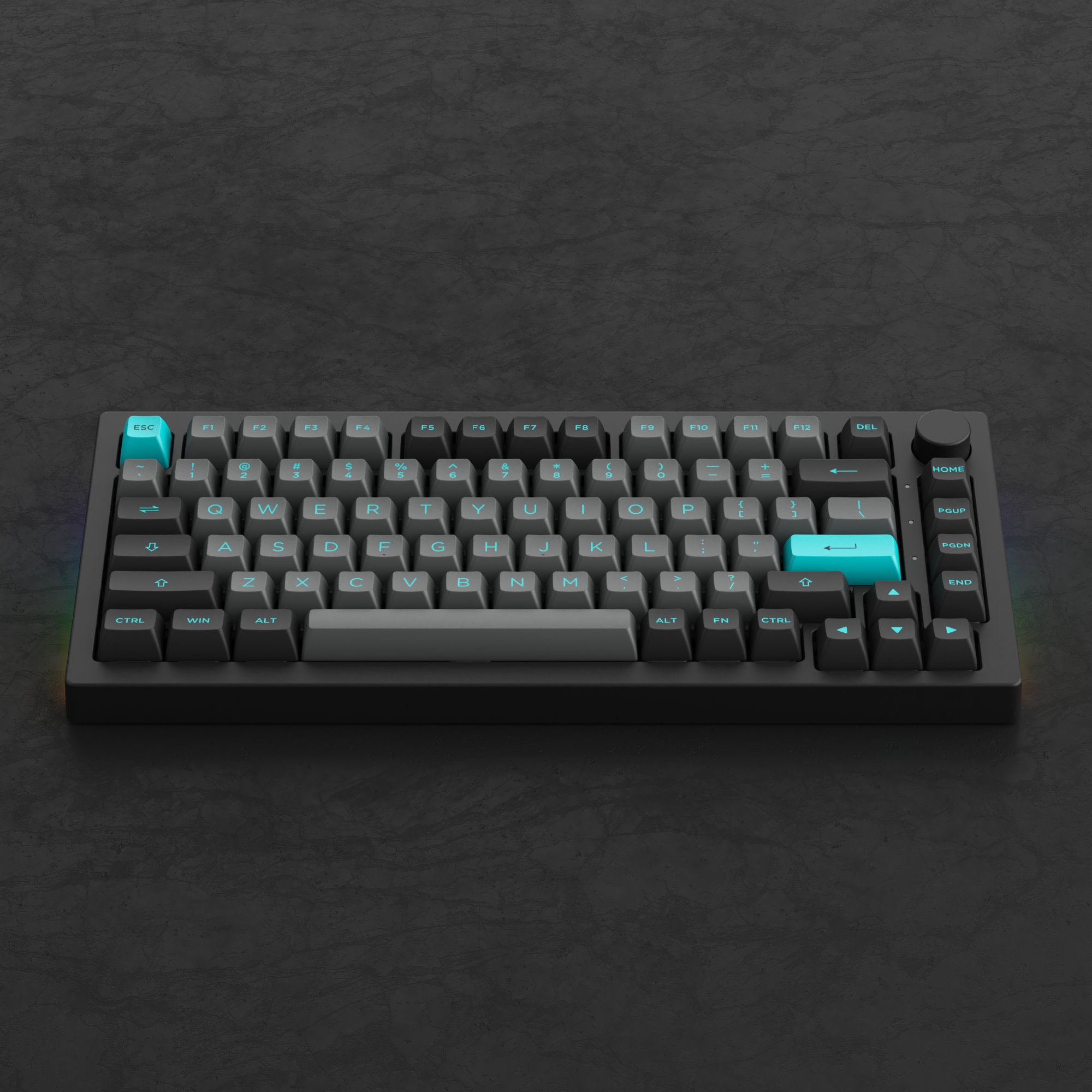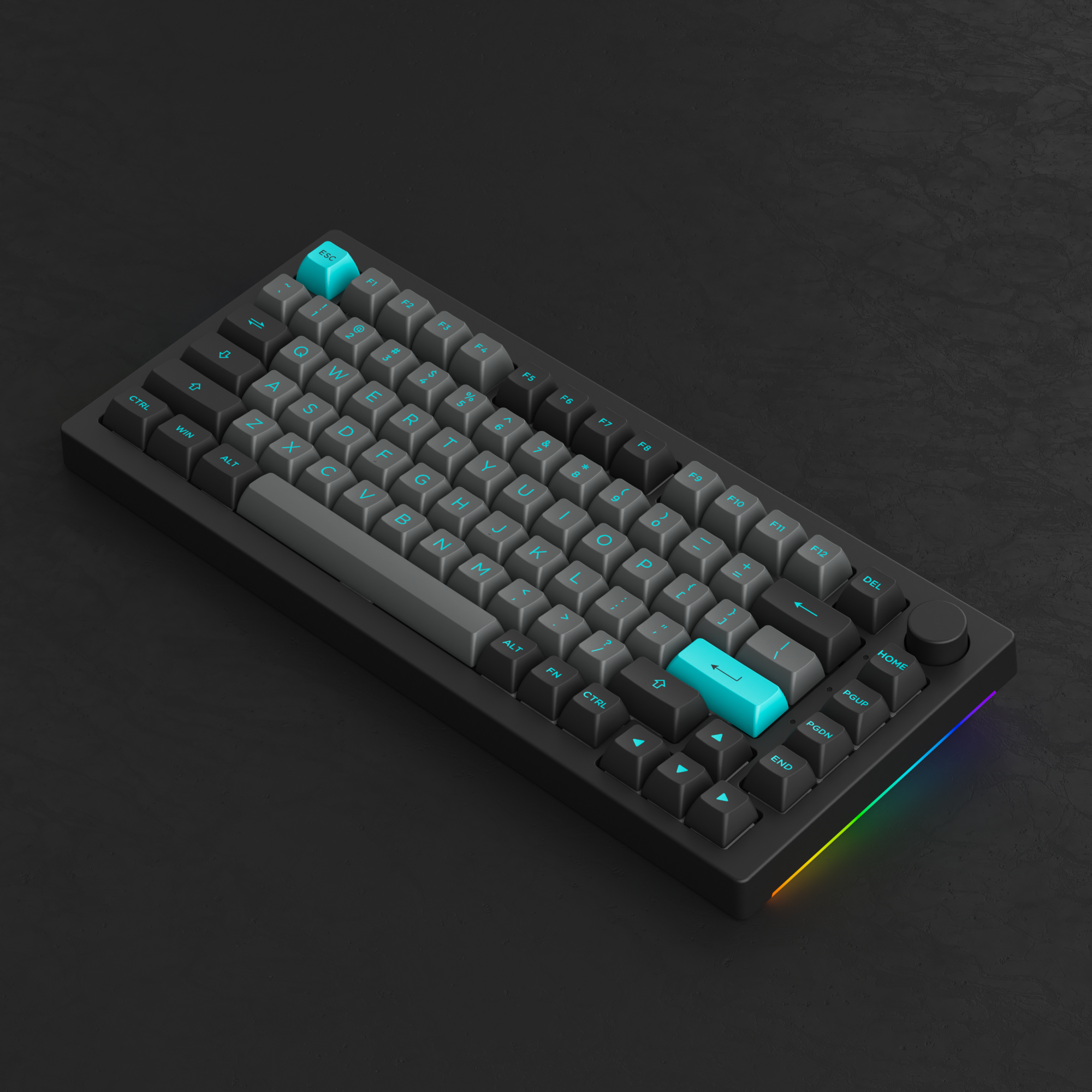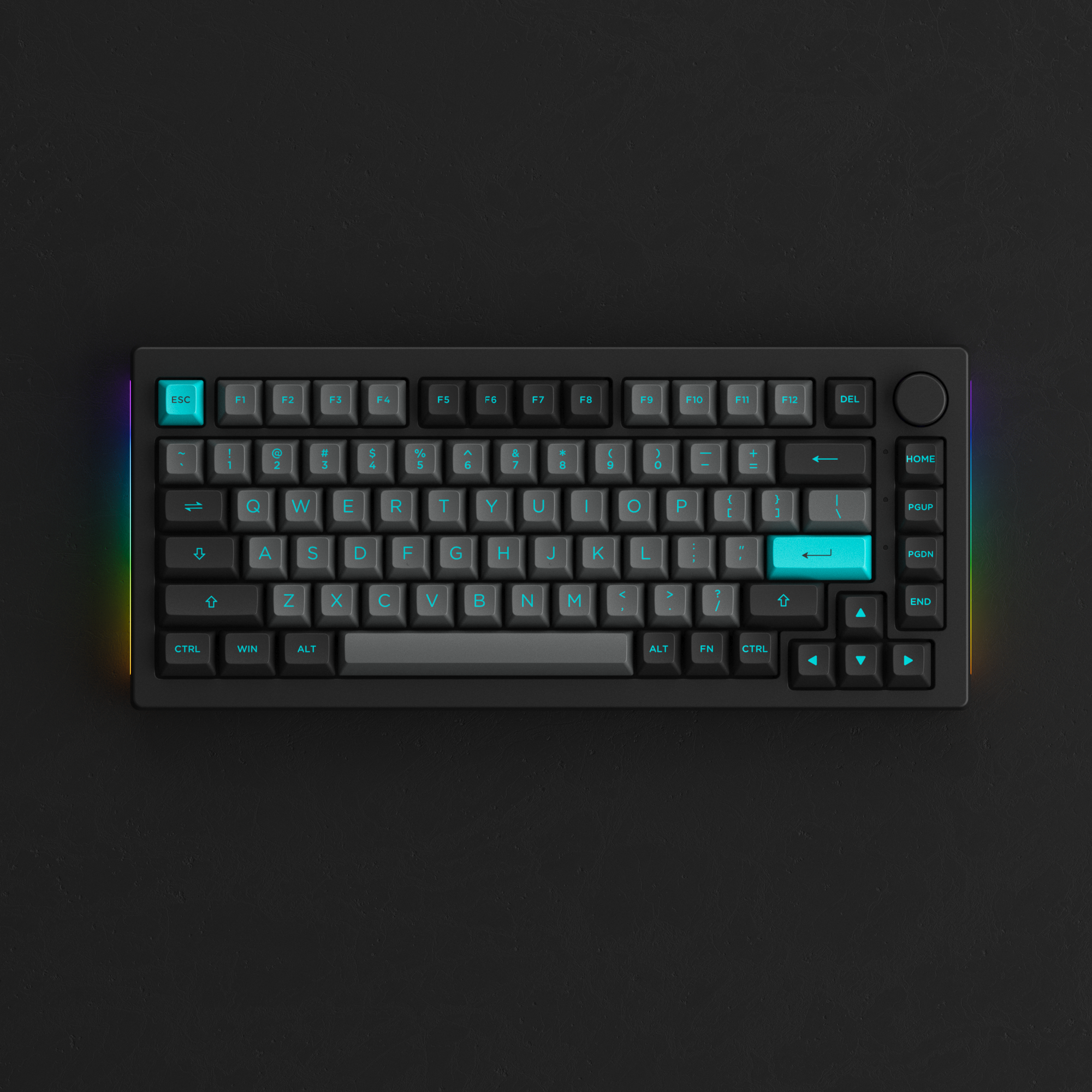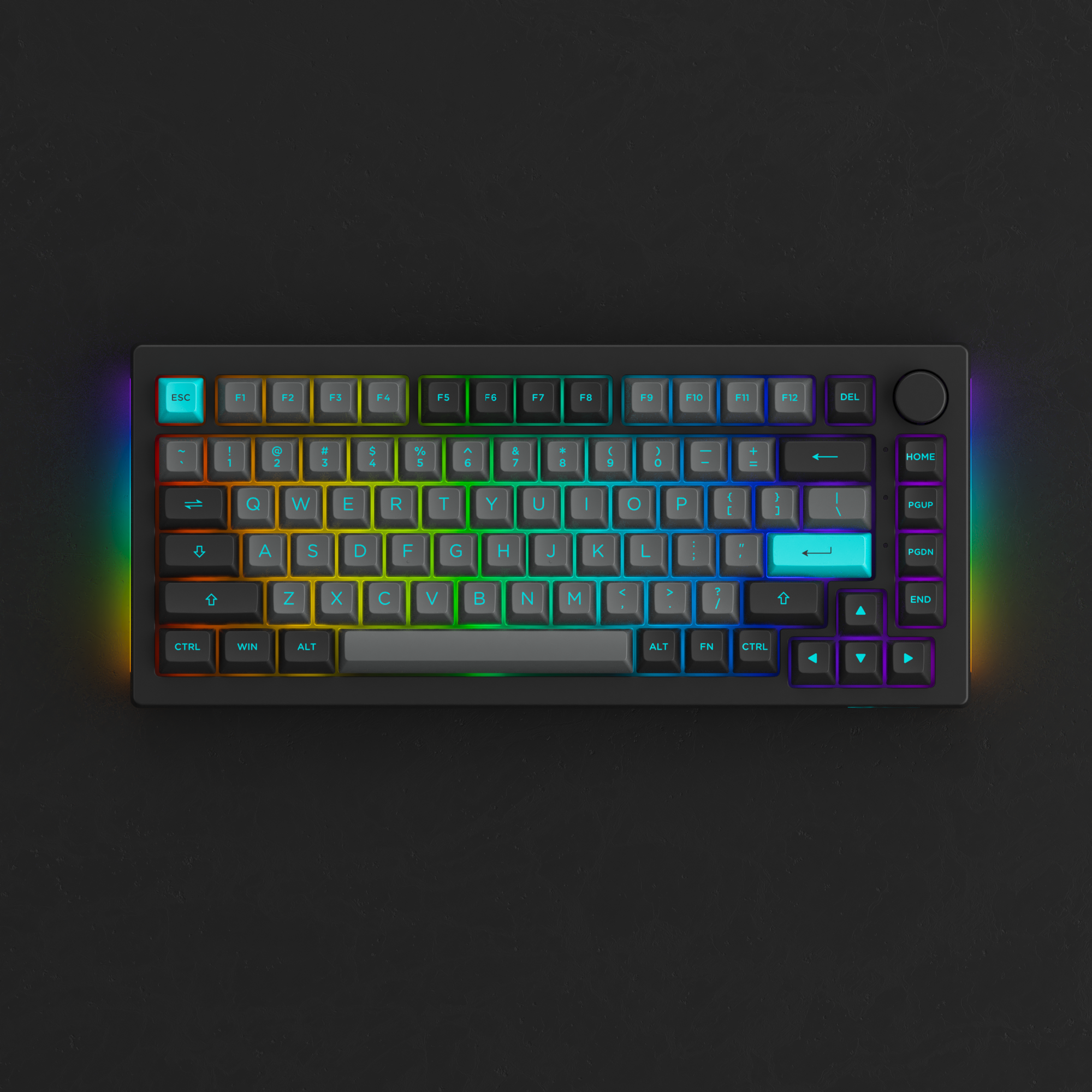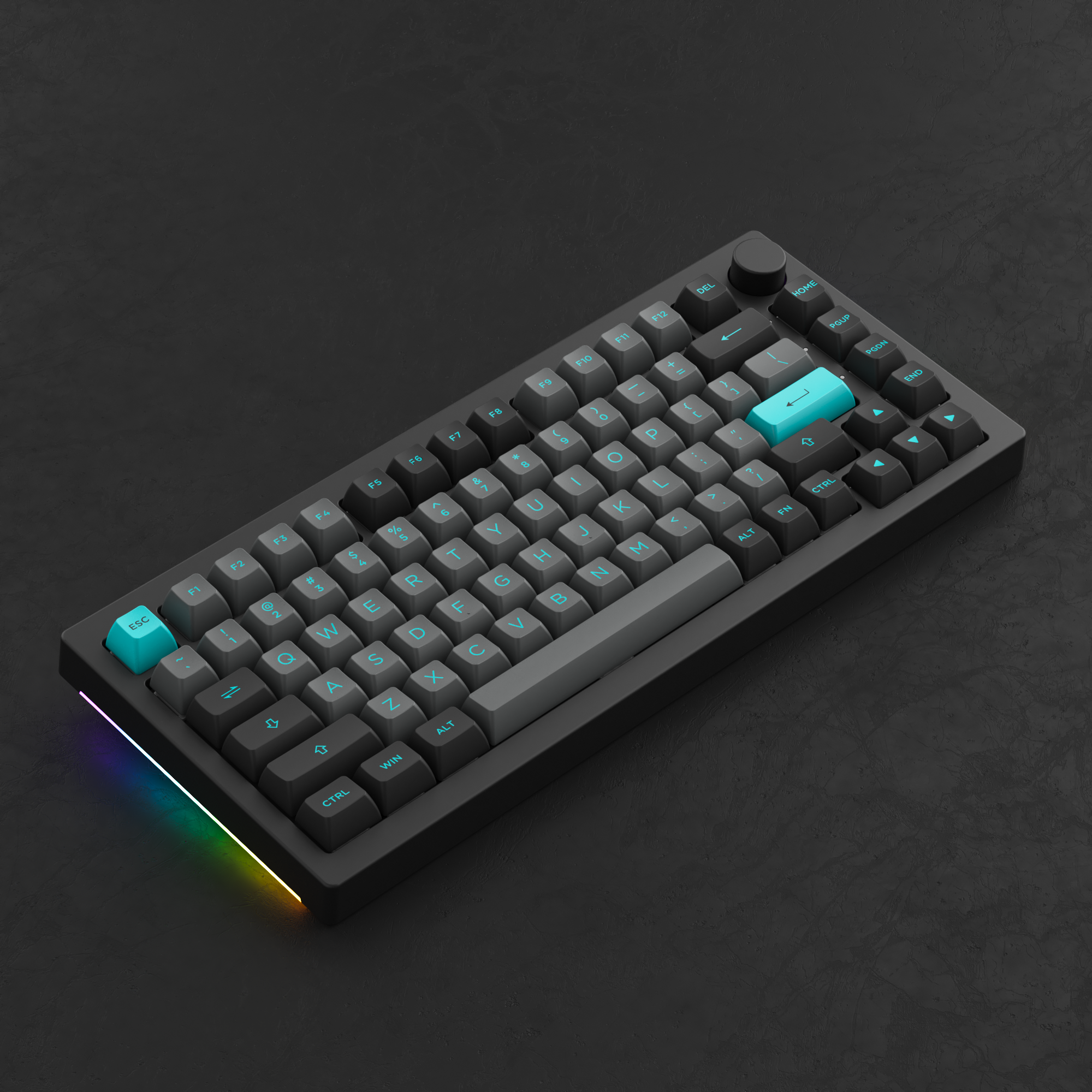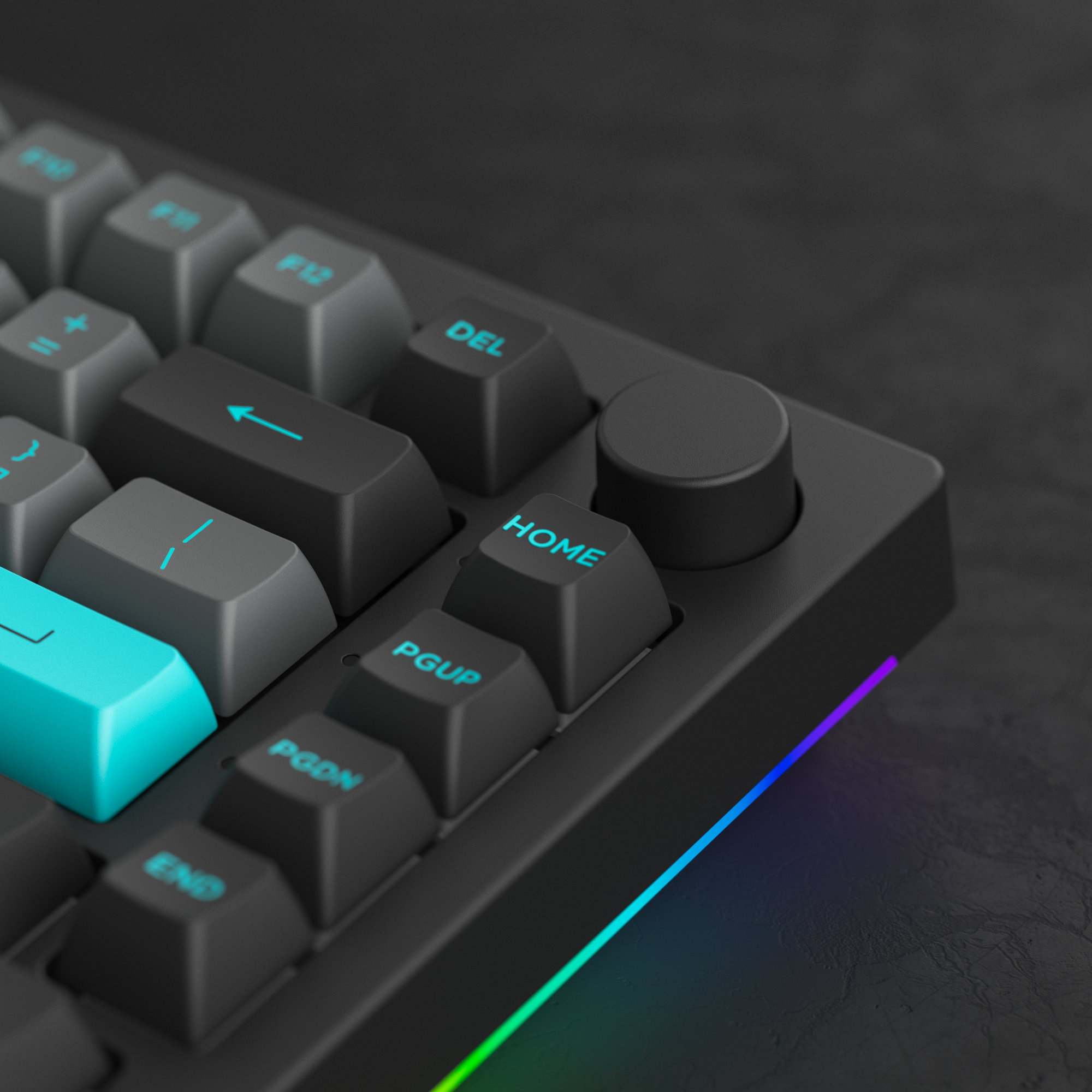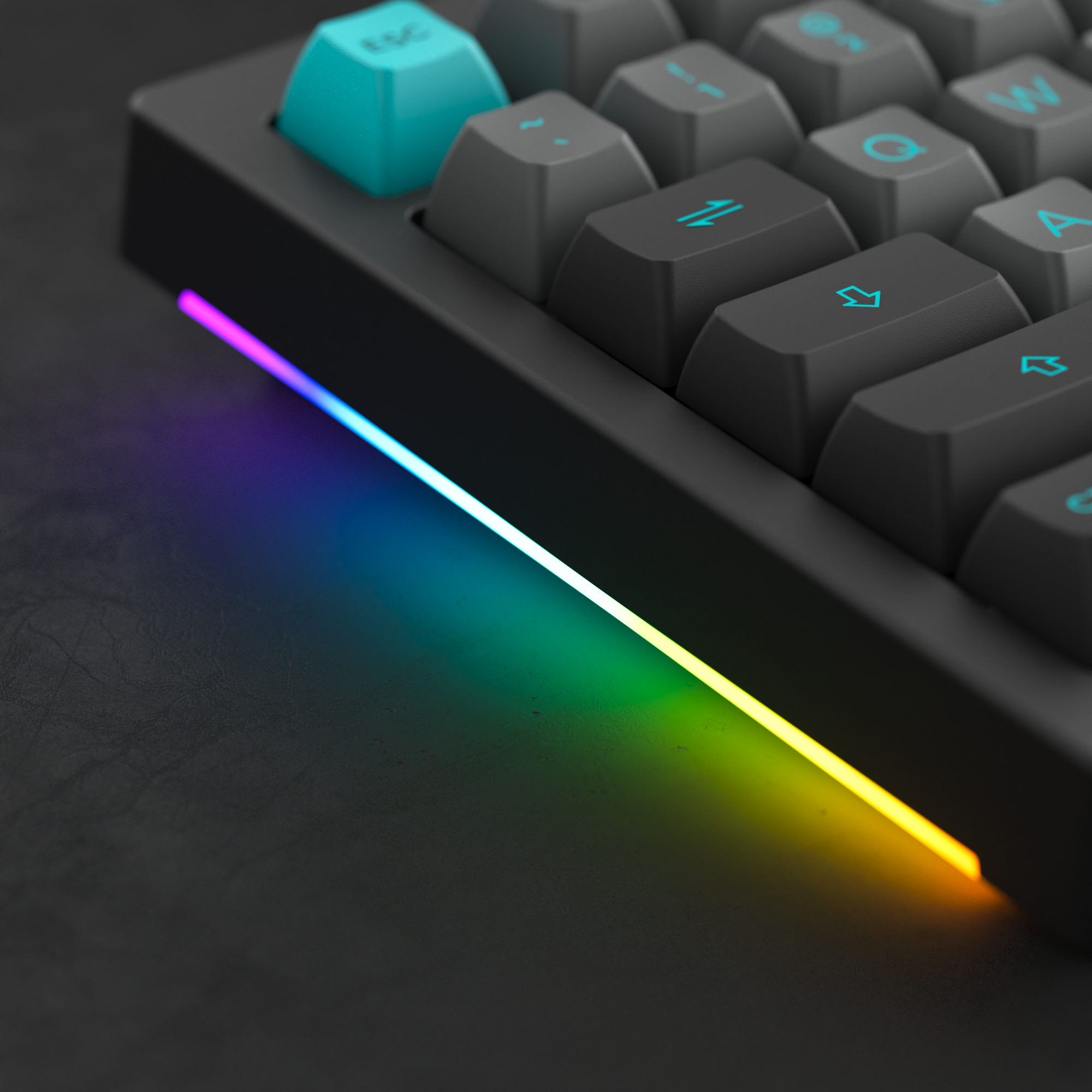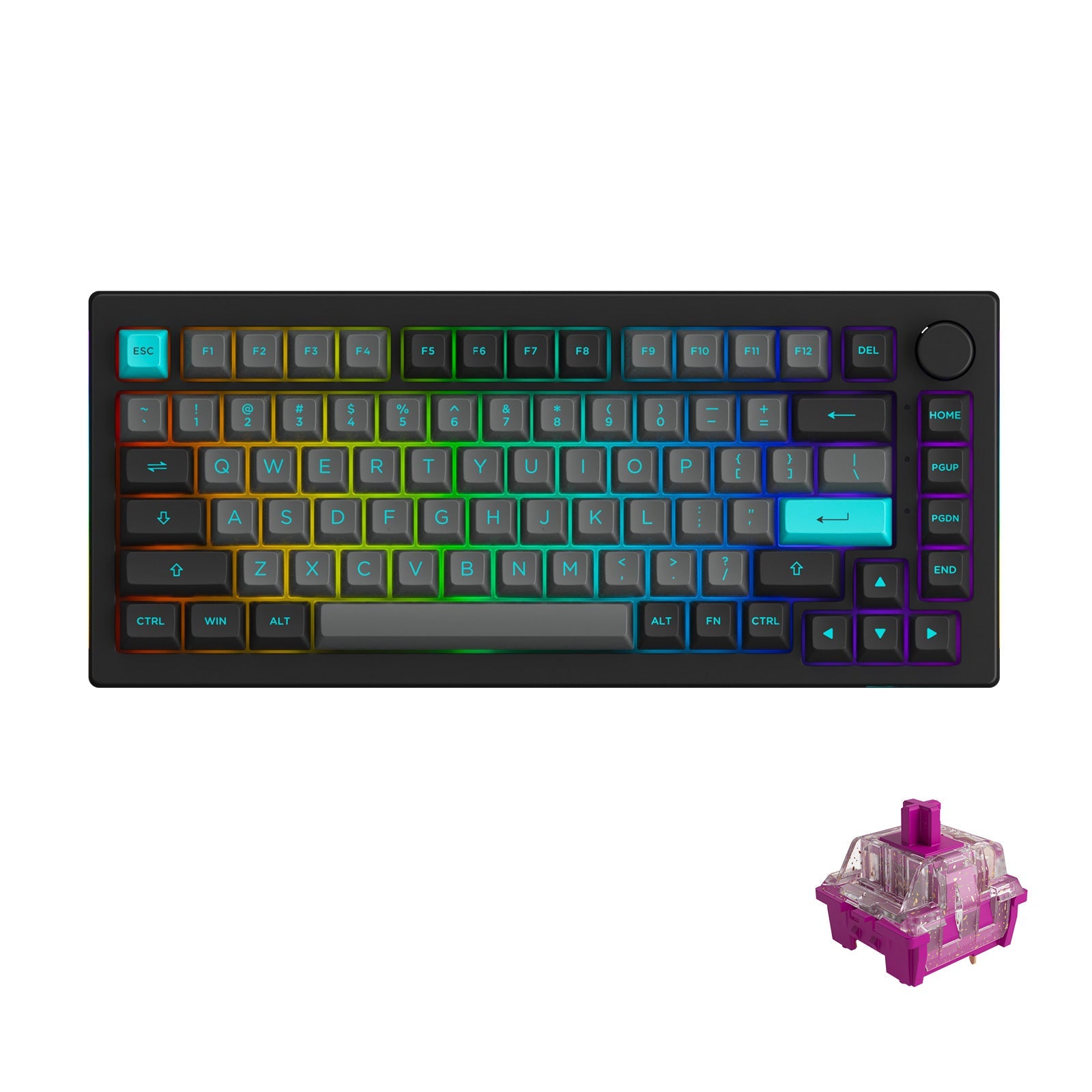 Black & Cyan 5075B Plus
Tax excluded. Shipping and VAT calculated at checkout.
SKU: 6925758618519
---
We strive to provide you with services of the highest standard!

The time period for the delivery of an order is divided into two parts: processing time and shipping time. Processing time usually takes up to 48 hours. Shipping times vary depending on the different shipping methods for each product category. The shipping time depends on the shipping method you have selected.

For most countries, we will ship via 4PX Express within 10-18 working days.

Click Here to View More Details.
Our support team is available to help you within 24 hours.
Black & Cyan 5075B Plus
Meet the Akko Black & Cyan 5075B Plus, 2023 new mechanical keyboard comes with our premium design, including gasket mount, double-shot TPU plate mount stabilizers, PBT keycaps, etc.. Provide you with an excellent typing experience!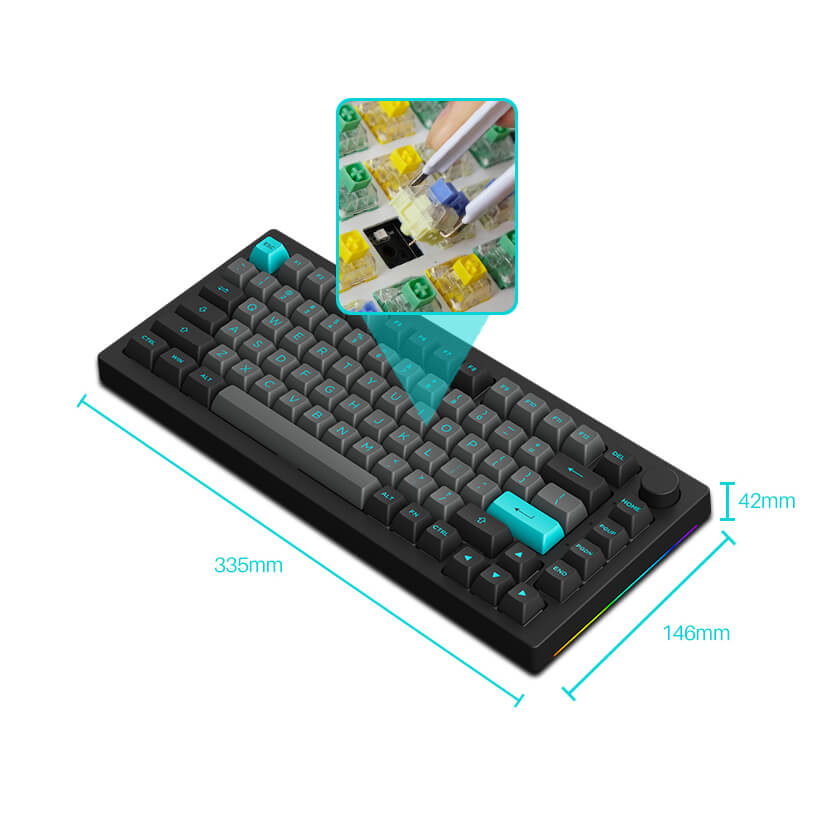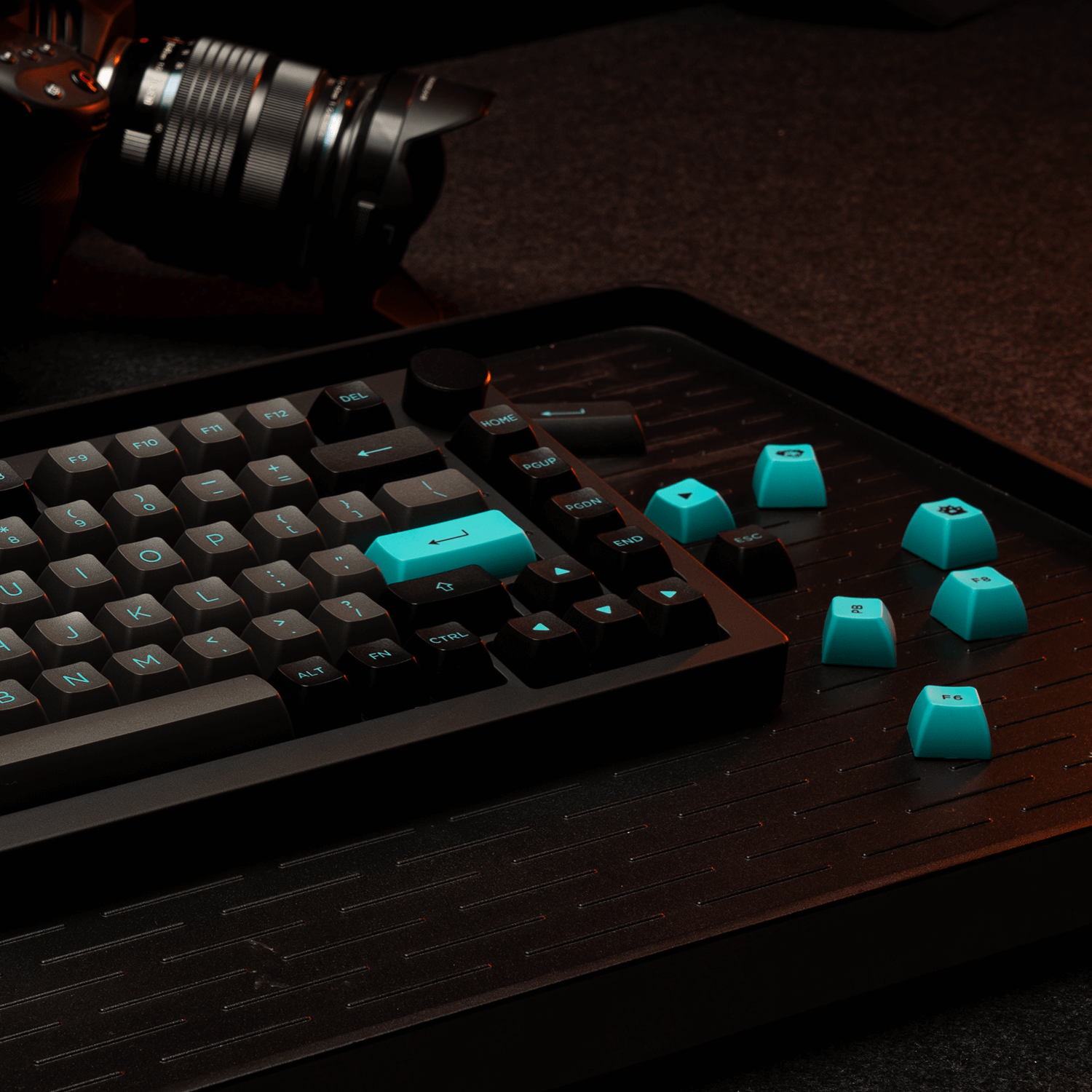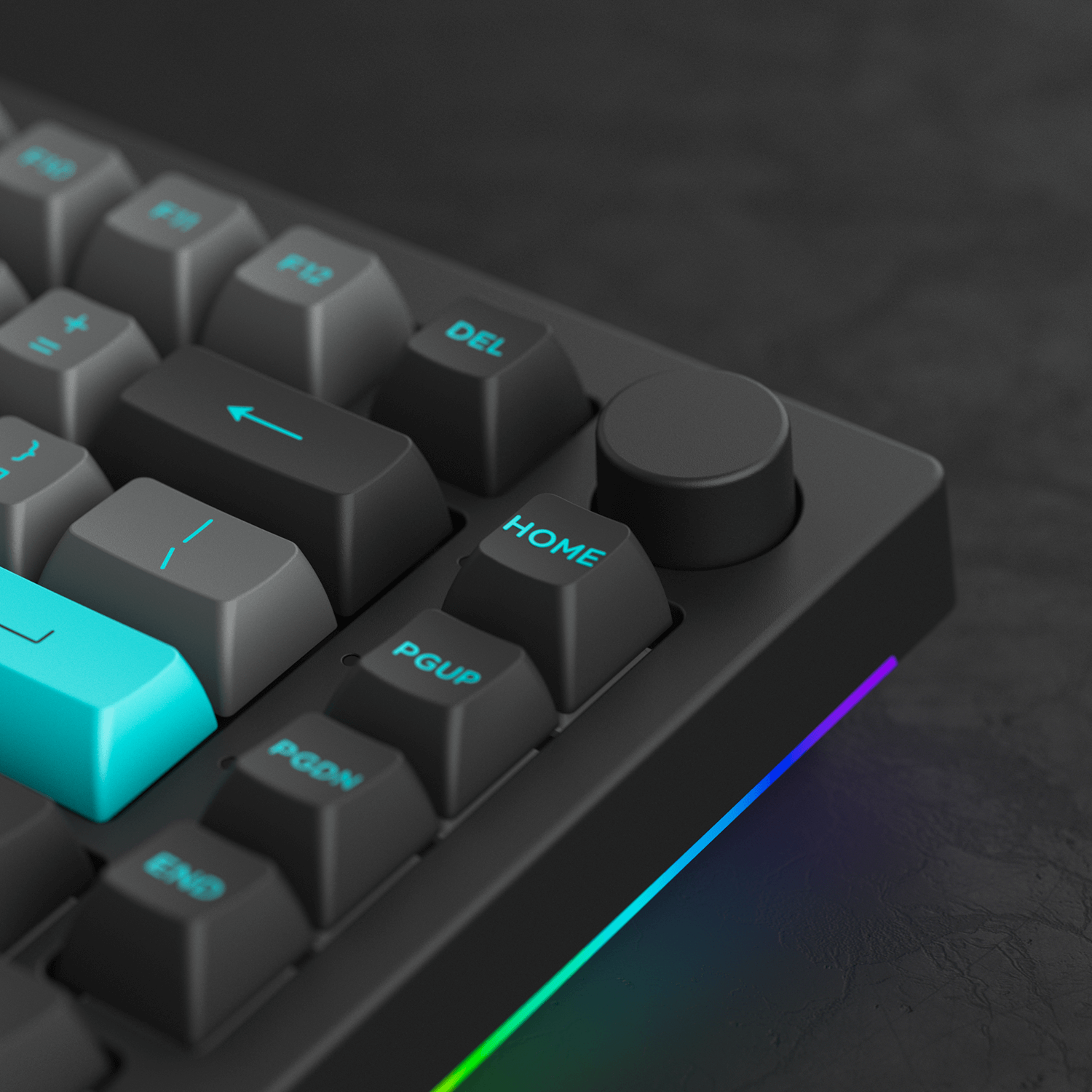 5pin Hot-Swappable
Equipped with premium hot-swappable sockets, allowing users to swap desirable switches afterwards.
PBT Double-shot Keycaps
Made of PBT and the legends are made through a double-shot process, which is one of the most durable inscription methods to prevent wear or discolor with use.
Rotary Knob
Press to toggle volume and light , turn left or right to adjust size volume/light brightness.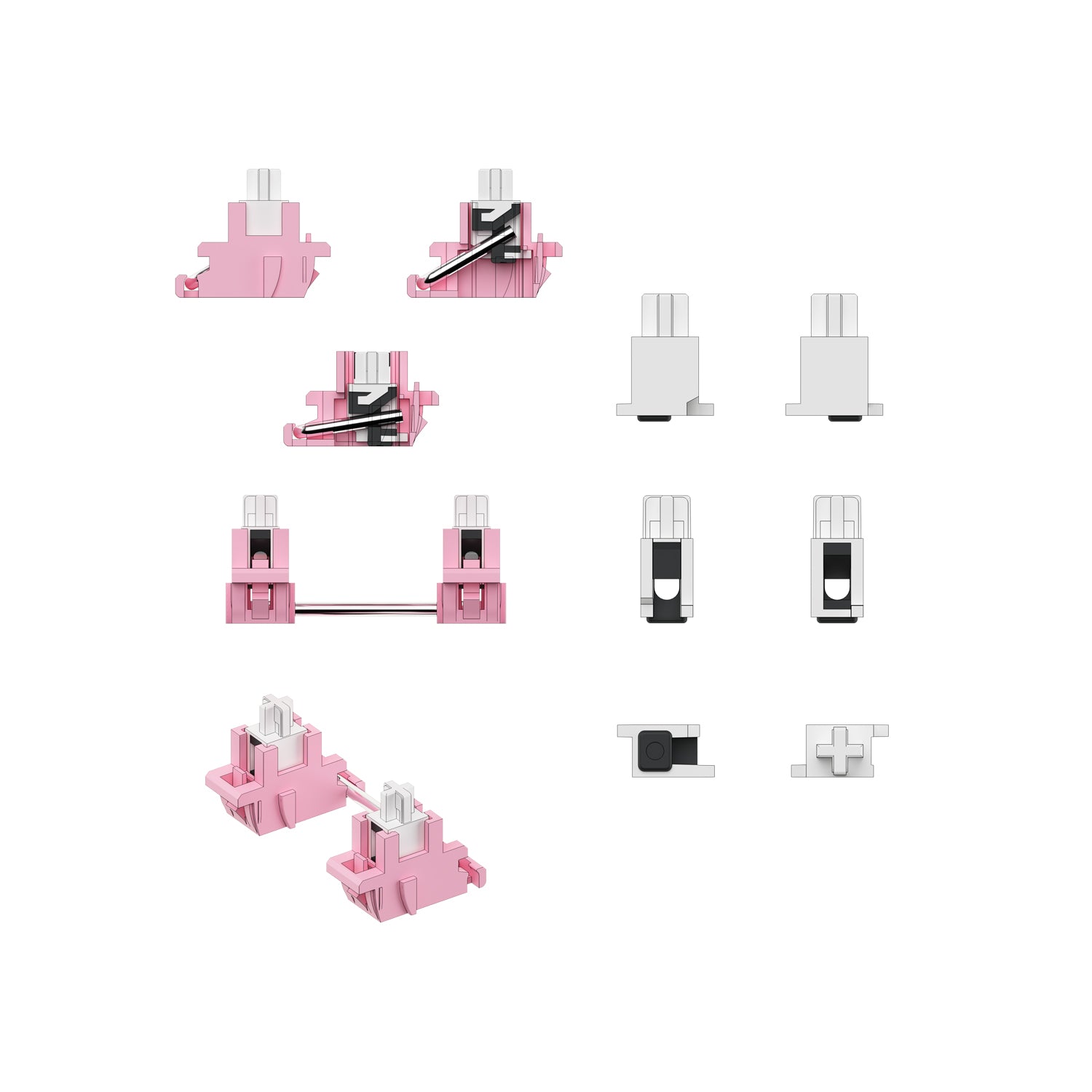 Akko Double-shot TPU Plate Mount Stabilizers
The stabilizer comes with POM housing and POM+TPU stem to minimize rattle and pings. They are Akko proprietary and meant to provide better out of box experiences.

The keyboard also supports screw-in stabilizers.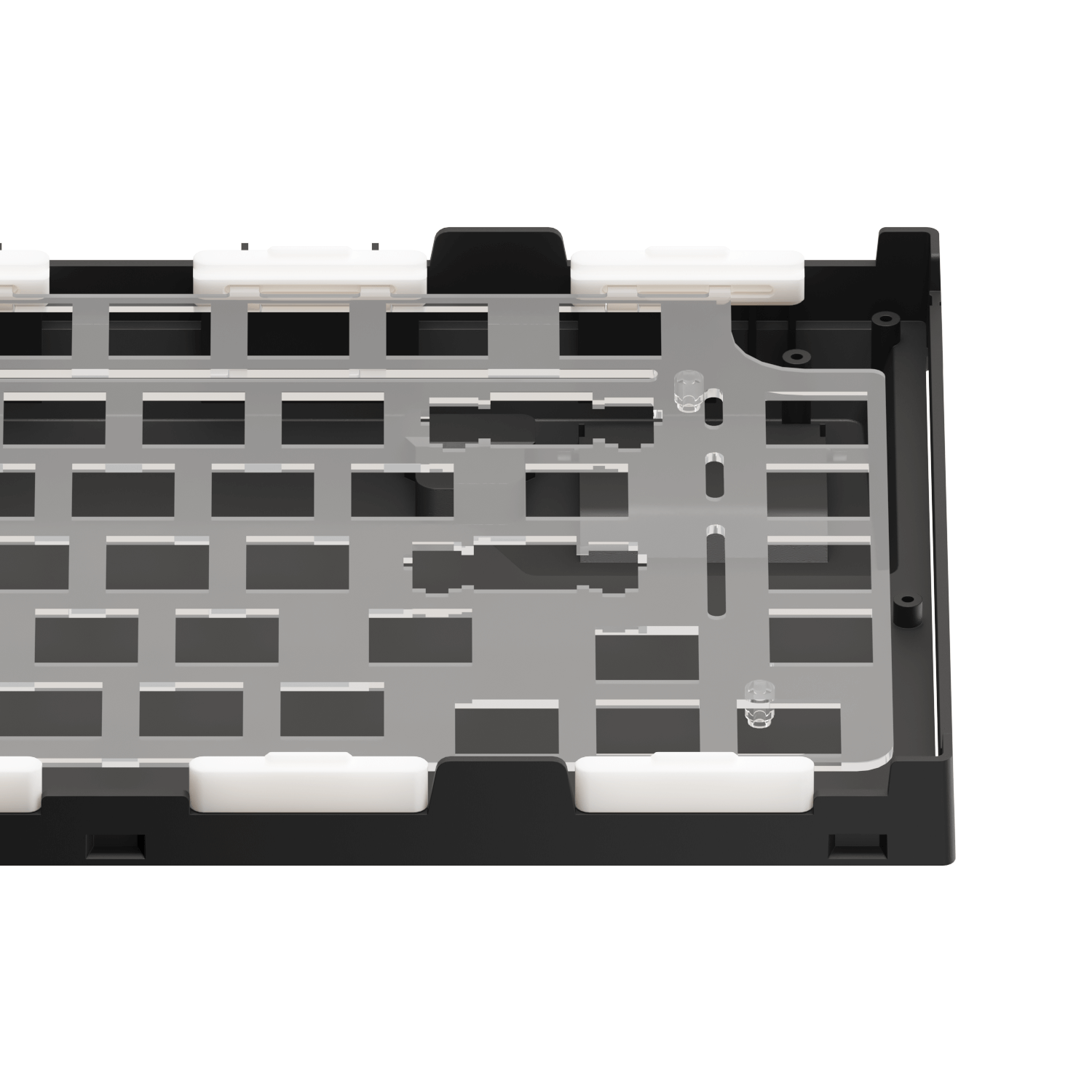 Gasket Mount
Akko gasket mount keyboard is a type of mechanical keyboard that uses a gasket material, such as silicone or neoprene, to create a "floating" mount for the switches. The gasket is placed between the plate and the PCB, which allows for a more flexible and cushioned typing experience.

This design allows for more flex and cushioning, which can result in a softer typing experience.
Multi-Modes
5075B Plus comes with Beken Plus chip with tri-modes solution  (2.4G/Bluetooth/Type-C). In addition, support up to 3 Bluetooth devices stored. Compatible with Windows / Mac / Android.
Black & Cyan 5075B Plus
Specs
Learn more about the Black & Cyan 5075B Plus ​such as the hotkeys, system commands, blacklight setting, and more in the user manual.
User Manual
Connection:
Bluetooth5.0 / 2.4GHz / USB Type-C
Polling Rate:
1000Hz In wired and 2.4G mode, 125Hz in Bluetooth mode
Larger Key Structure:
Akko Double-shot TPU Plate Mount Stabilizers
Switches:
Akko CS Silver/ Akko CS Wine Red
Operating Systems:
Windows / macOS / iOS / Android
Package List:
Keyboard×1, Manual×1, Cable×1, Supplementary Keycaps, Keycap Puller×1, Switch Puller×1, Dust Cover×1
The Best Keyboard I've ever used
I've used quite a lot of keyboards in the last few years and have never been able to find one that ticks every box until this one;
Pros:
+ The form factor is the most comfortable without being too big
+ The keycaps feel and look high quality
+ The sound of the keyboard is amazing without any modding
+ volume knob
+ Extra keycaps, type c wire, switch puller, keycap puller, extra volume knob, keyboard protector, and extra things for modding are all included in the box
+ Perfect stabilizers
+ Amazing factory lube job
The Stabilizers:
The stabilizers on this keyboard are the best I've used they sound amazing and aren't overly lubed making them the perfect feel
Akko Wine Red Switches:
I am very happy with the Akko wine red switches that came with mine they feel like premium switches and were factory lubed to perfection I didn't feel the need to lube them myself! I will be buying and using Akko's wine red switches again for future builds
Keycaps:
I got the keyboard in the black and cyan colorway as shown in the pictures. I'm in love with these keycaps I was originally planning on switching them out but when the keyboard arrived I was so happy that I stuck with them. It has been over a year since I got this keyboard and I still use the stock keycaps!
Cons:
- the only downside to this keyboard I've had is the RGB isn't very bright or colorful and the preset settings aren't very good. However, there is an Akko software (available on their website) that will give you more customization. However, if you're like me you won't even use the RGB so it's not an issue for me.
Do yourself a favor and buy this keyboard it is so well made you won't even need to mod it yourself but, if you want to it comes with everything you would need to mod!
Order arrived within the estimated time. All good!