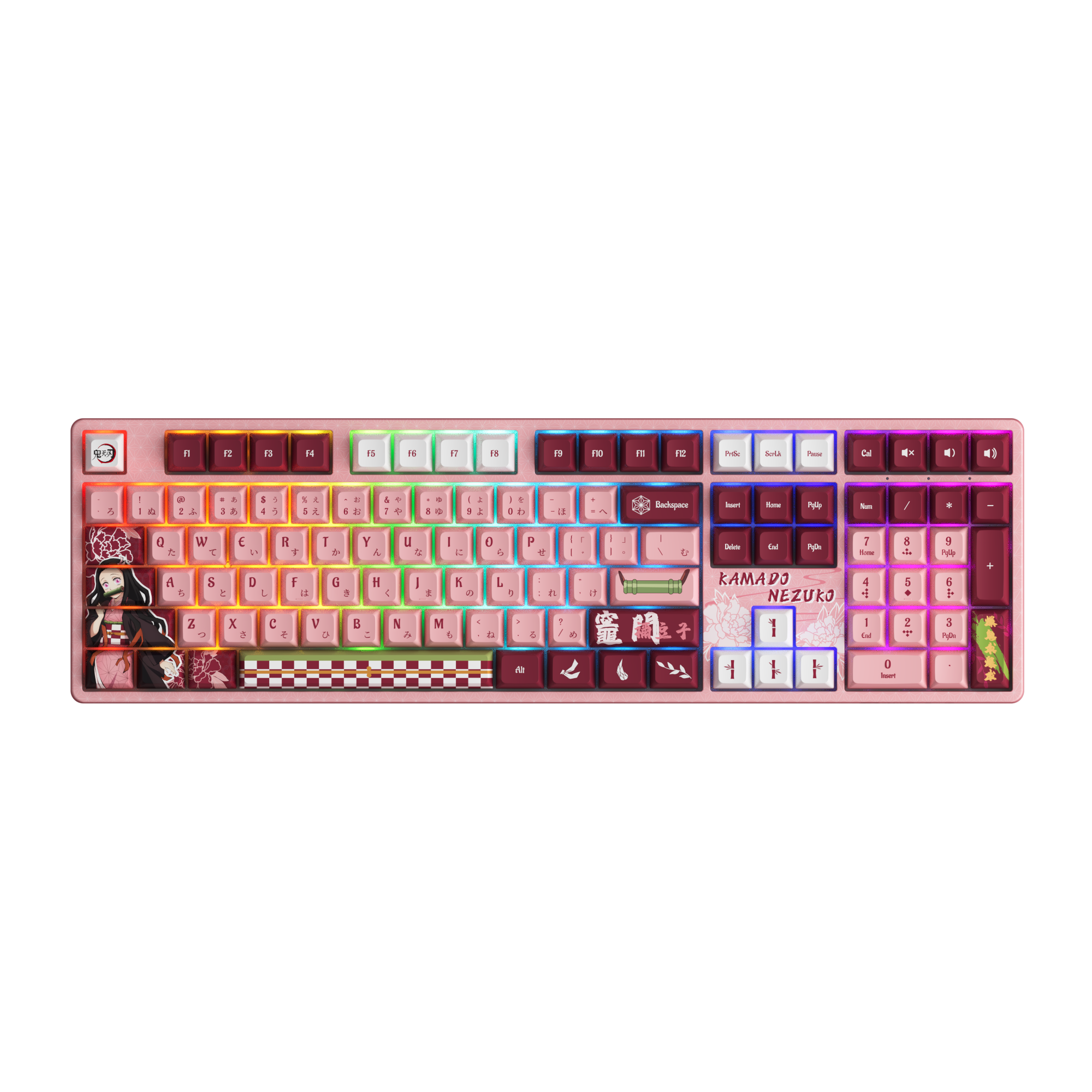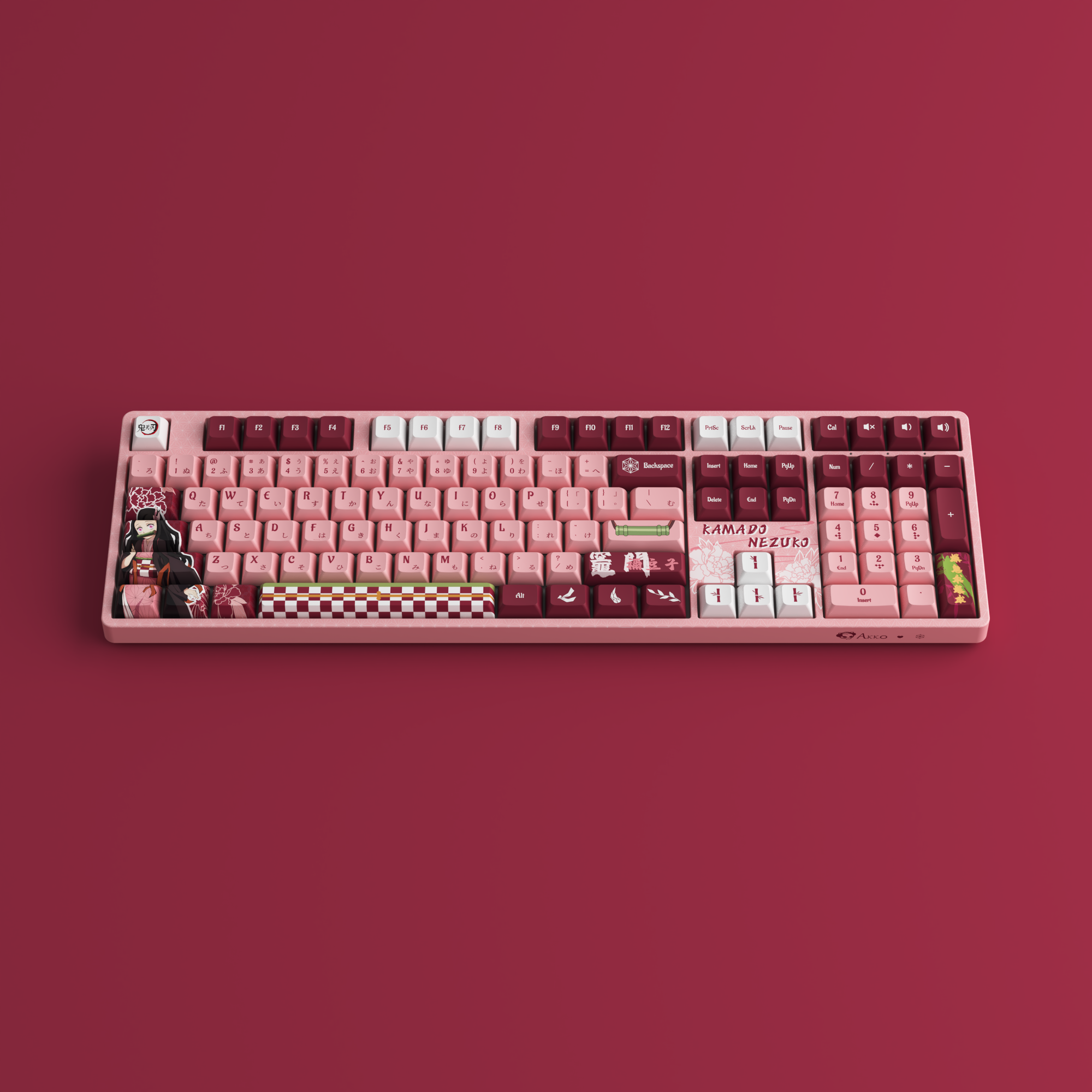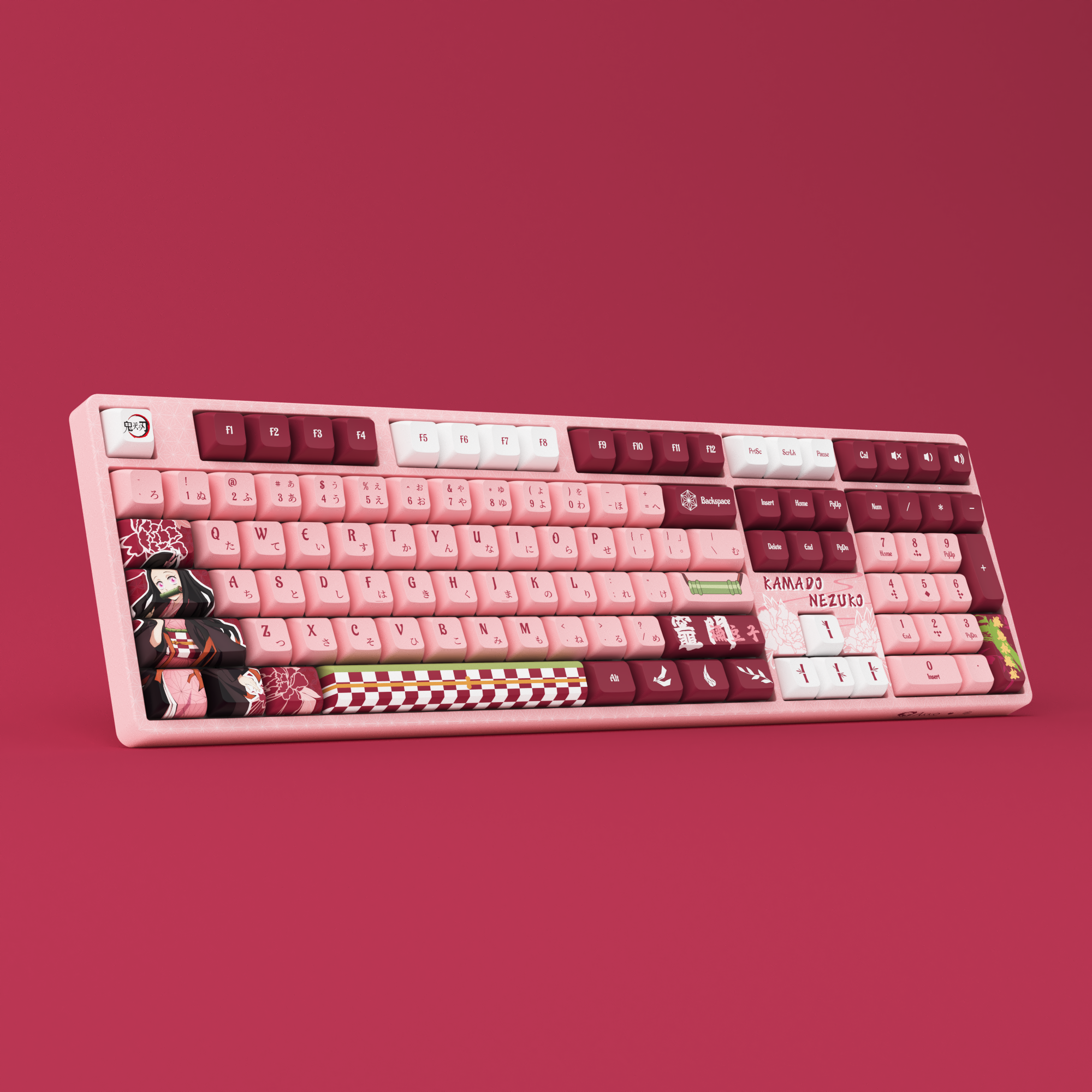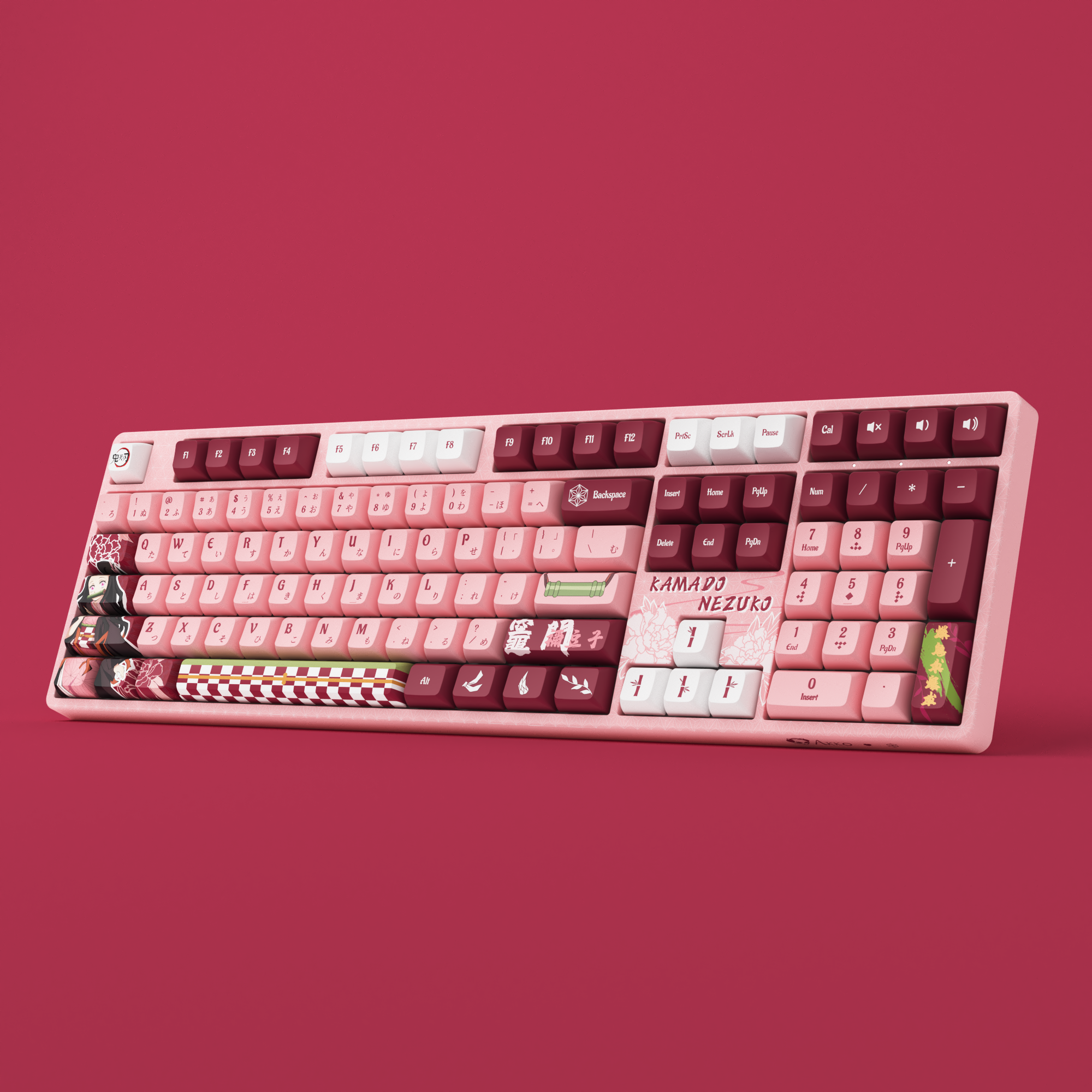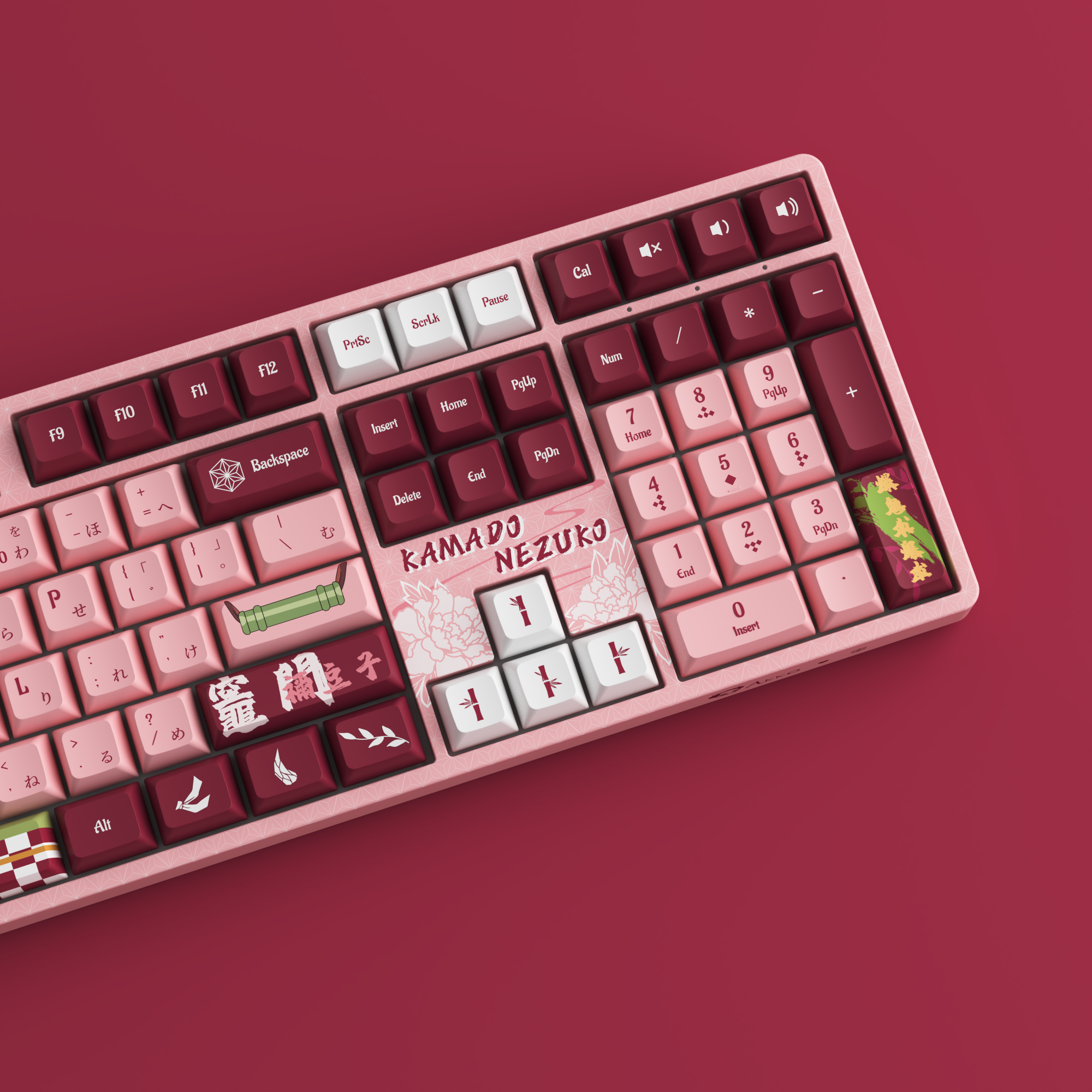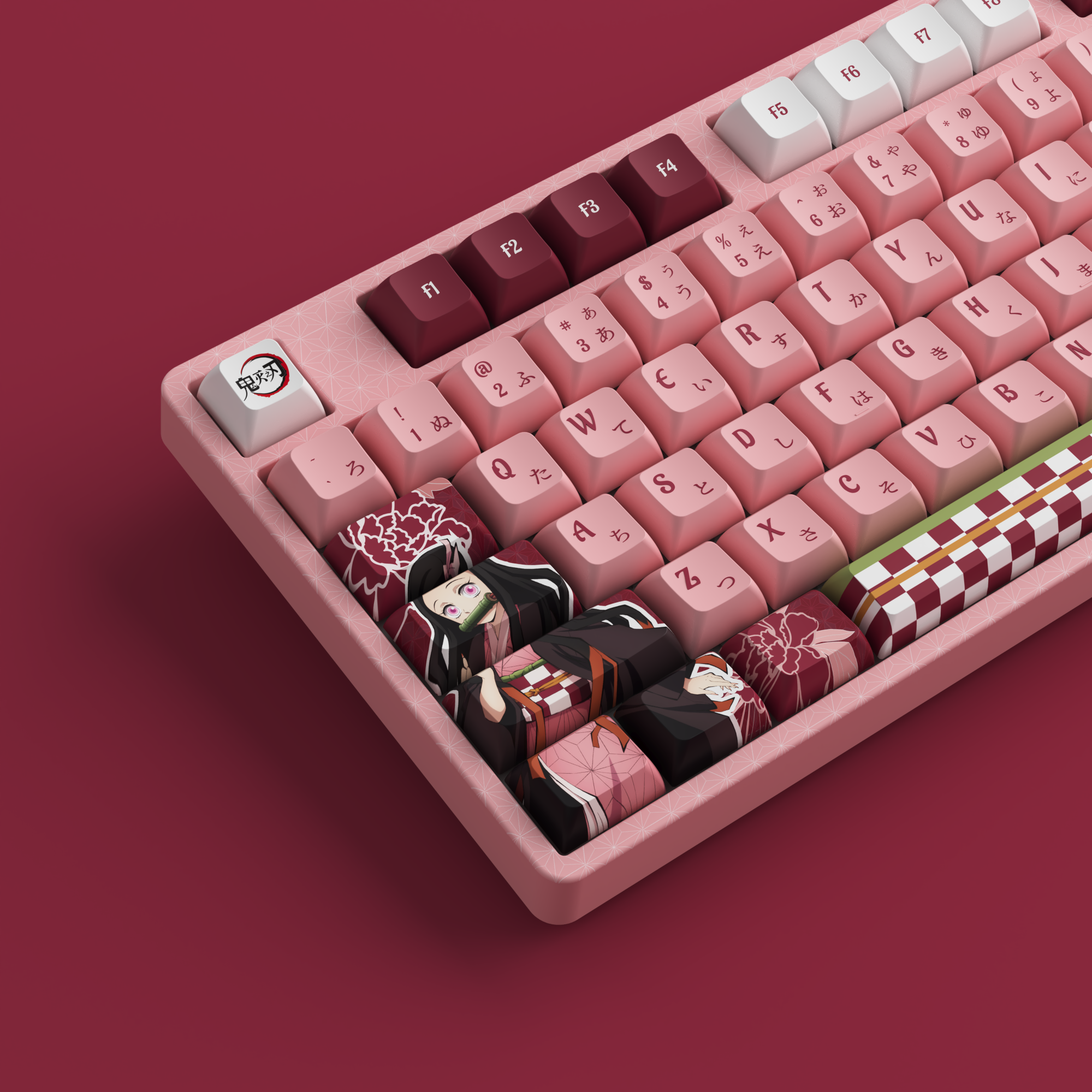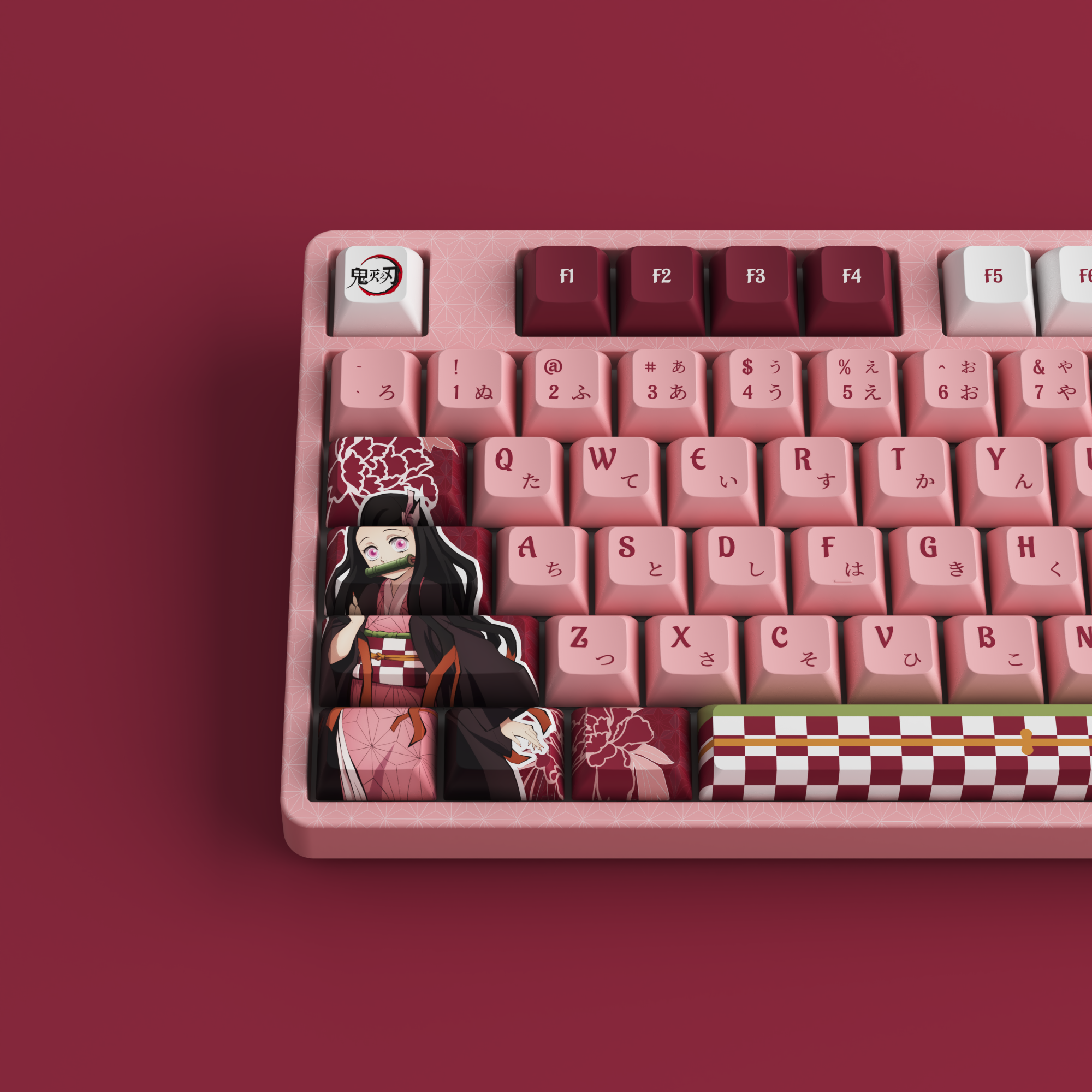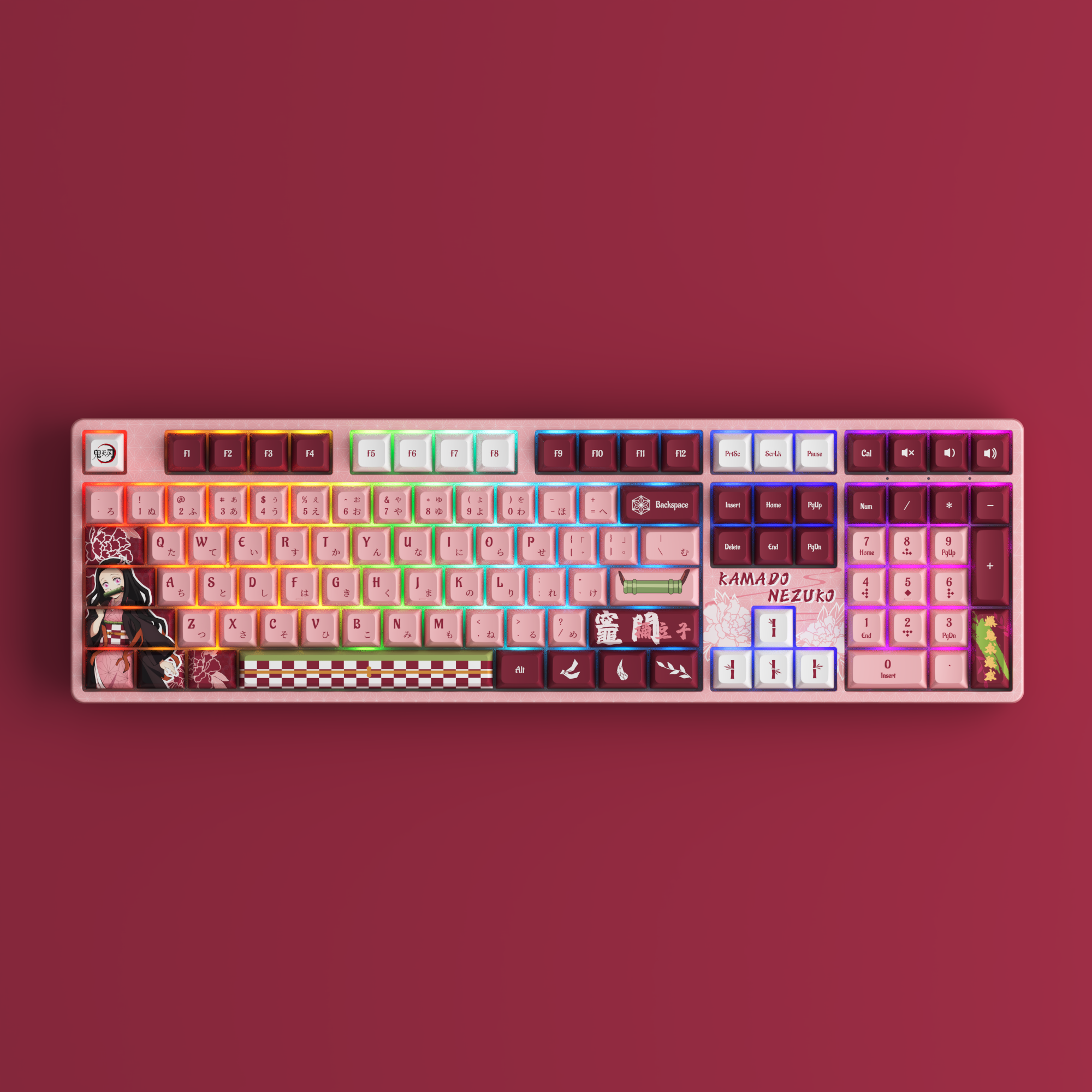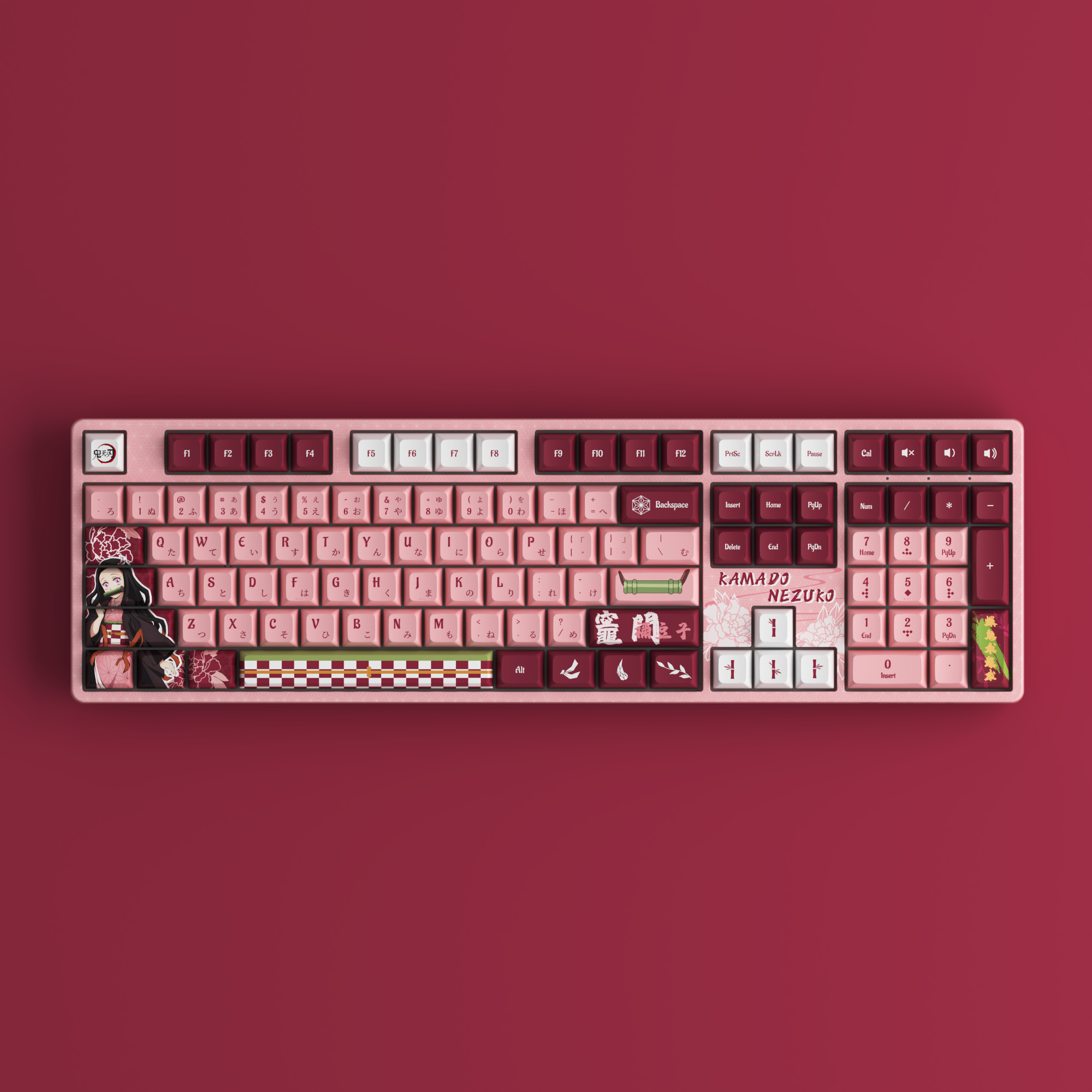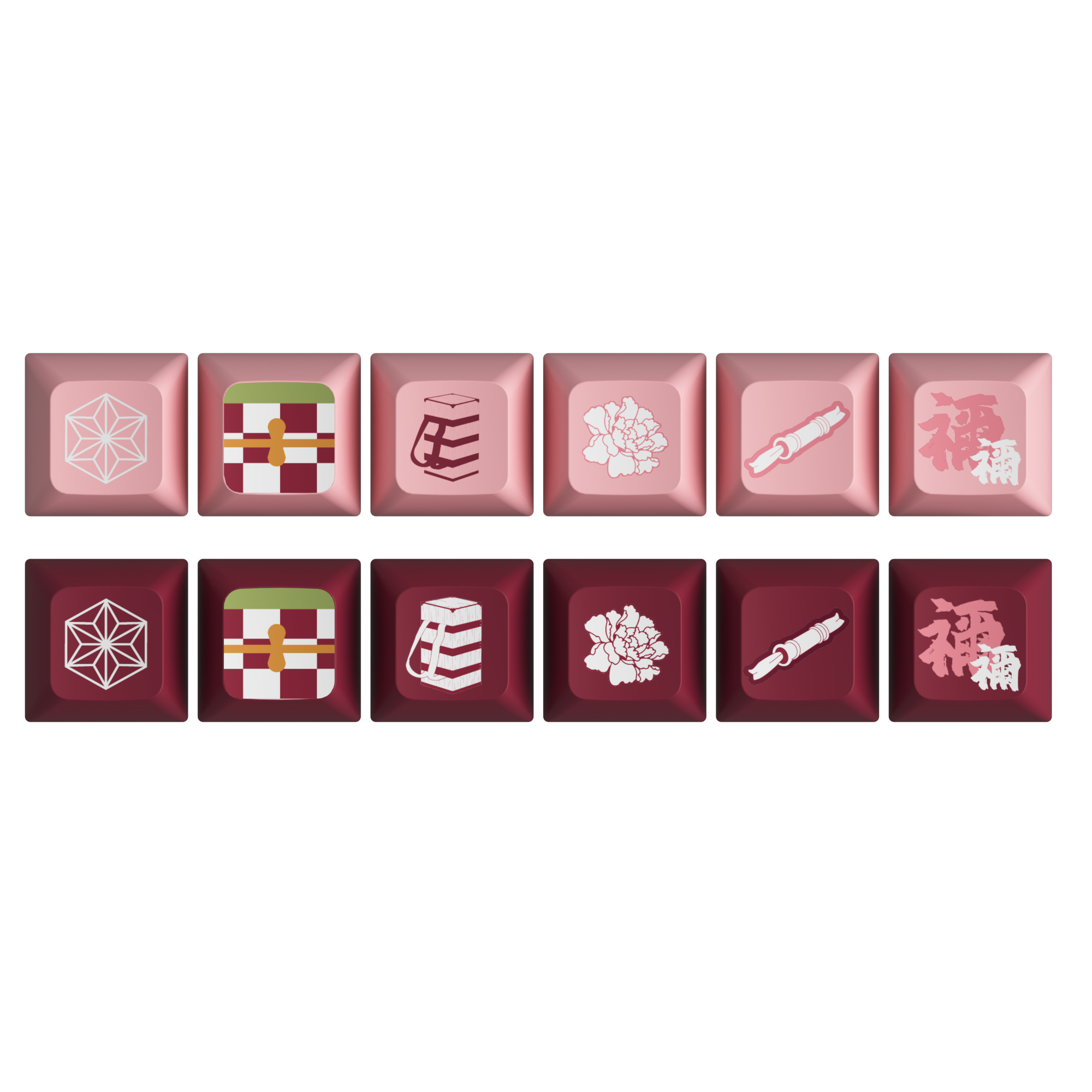 Demon Slayer 5108B Plus-Kamado Nezuko
Tax excluded. Shipping and VAT calculated at checkout.
SKU: 6925758626132
---
We strive to provide you with services of the highest standard!

The time period for the delivery of an order is divided into two parts: processing time and shipping time. Processing time usually takes up to 48 hours. Shipping times vary depending on the different shipping methods for each product category. The shipping time depends on the shipping method you have selected.

For most countries, we will ship via 4PX Express within 10-18 working days.

Click Here to View More Details.
Our support team is available to help you within 24 hours.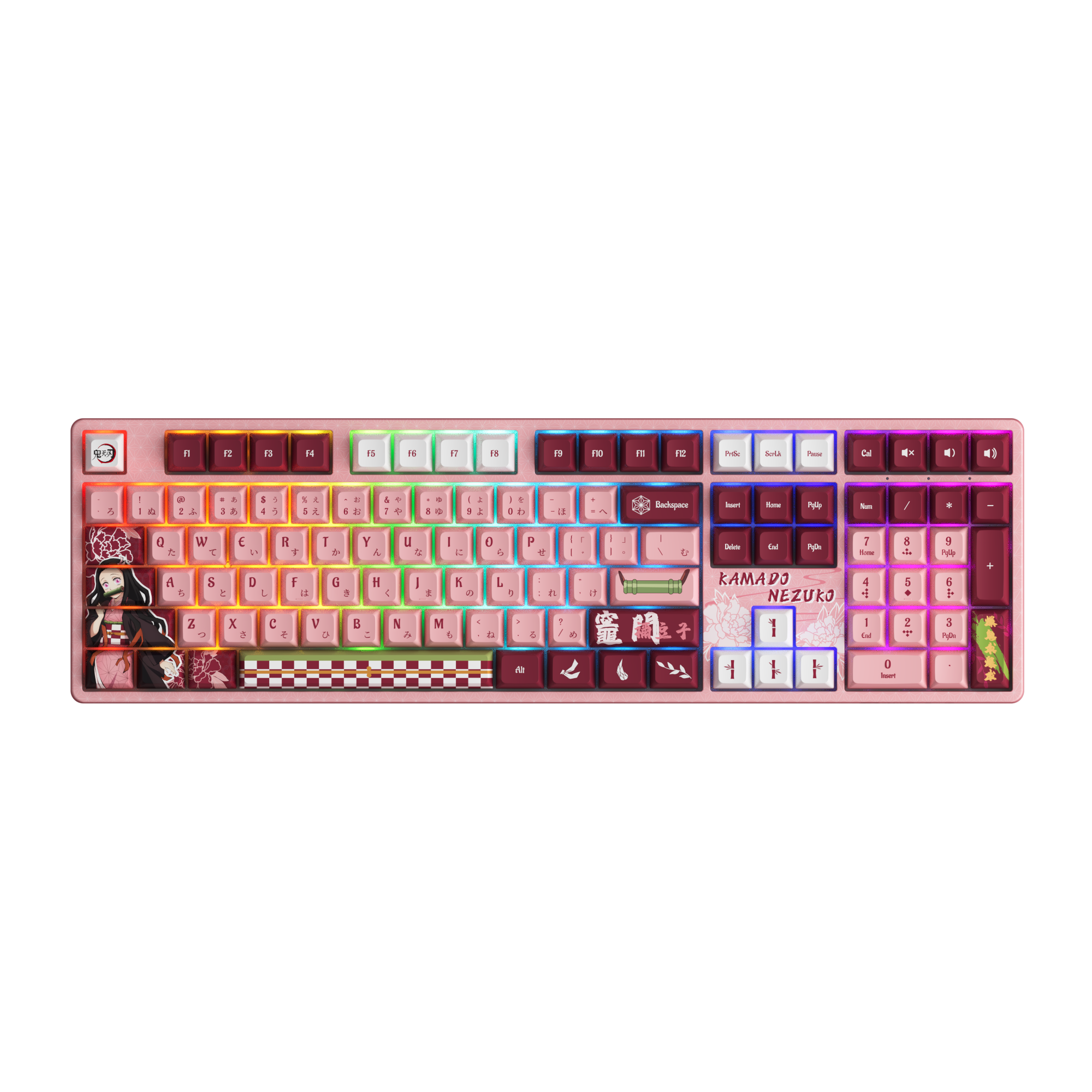 Demon Slayer 5108B Plus-Kamado Nezuko
Meet the Akko Demon Slayer 5108B Plus-Kamado Nezuko, 2023 new mechanical keyboard comes with our premium design, including gasket mount, double-shot TPU plate mount stabilizers, PBT keycaps, etc.. Provide you with an excellent typing experience!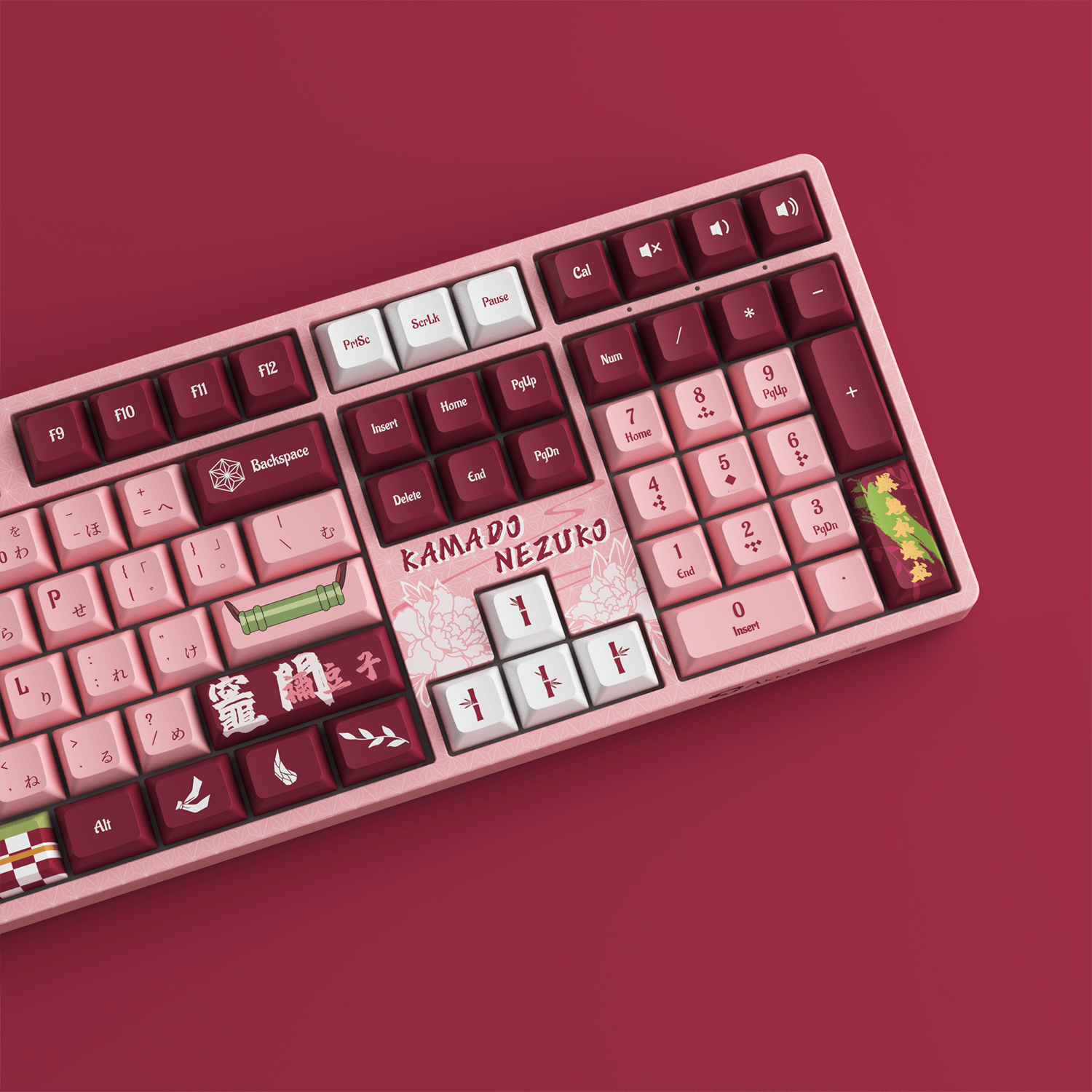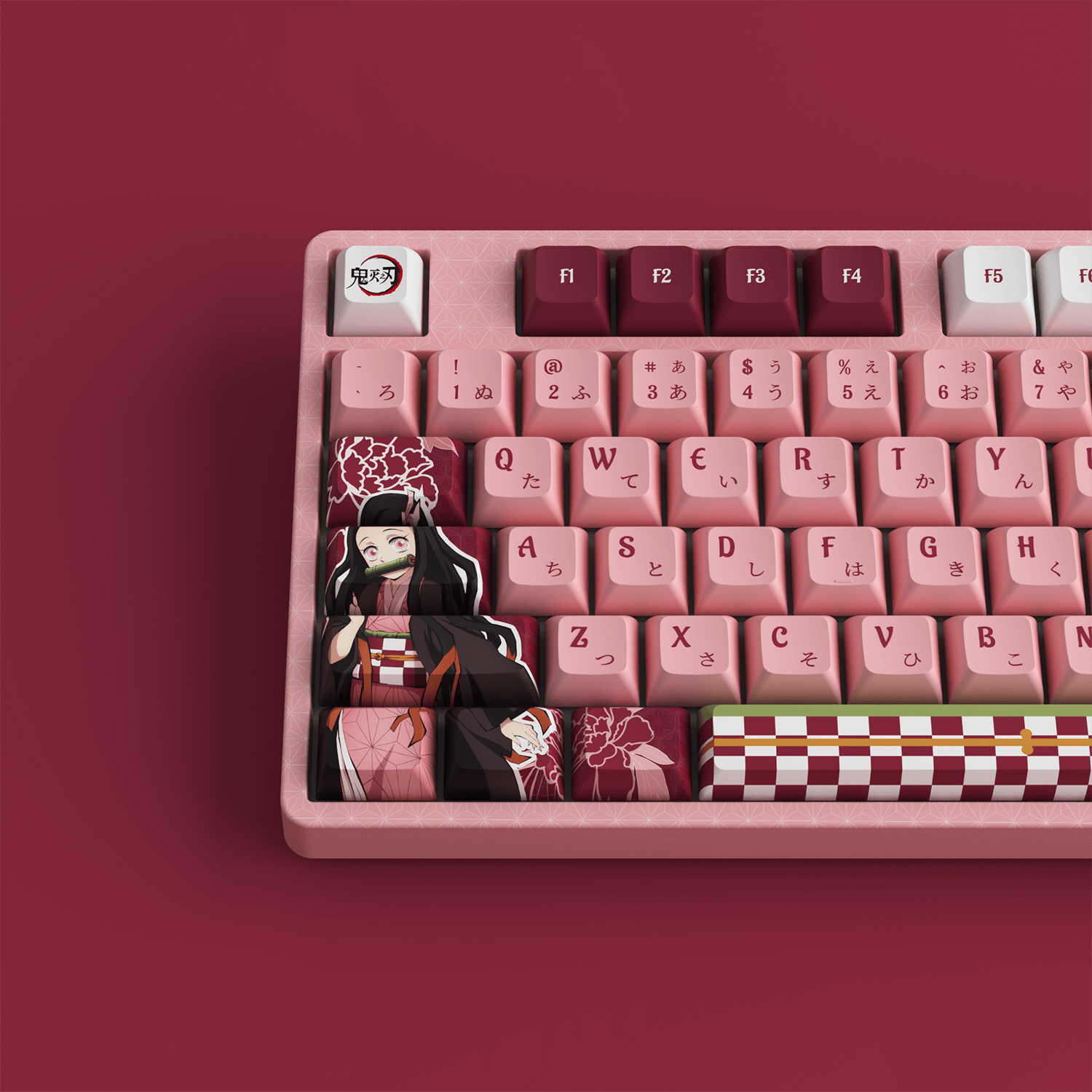 PBT Dye-sub Keycaps
Made of PBT and the legends on both double-shot and dye-sub keycaps will look really good and clear.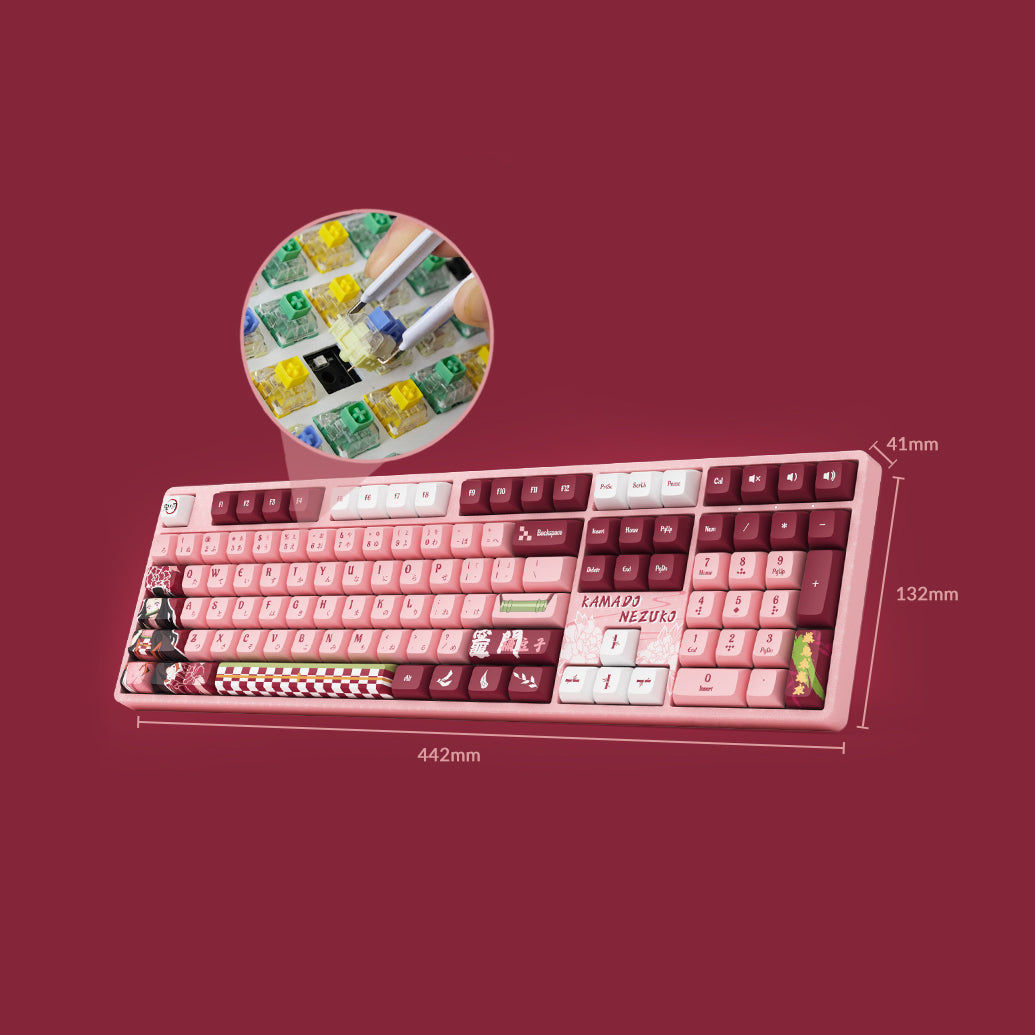 5pin Hot-Swappable
Equipped with premium hot-swappable sockets, allowing users to swap desirable switches afterwards
Multi-Modes
5108B Plus comes with Beken Plus chip with tri-modes solution  (2.4G/Bluetooth/Type-C). In addition, support up to 3 Bluetooth devices stored. Compatible with Windows / Mac / Android.
Demon Slayer 5108B Plus-Kamado Nezuko
Specs
Learn more about the Demon Slayer 5108B Plus-Kamado Nezuko ​such as the hotkeys, system commands, blacklight setting, and more in the user manual.
User Manual
Connection:
Bluetooth5.0 / 2.4GHz / USB Type-C
Polling Rate:
1000Hz In wired and 2.4G mode, 125Hz in Bluetooth mode
Switches:
Akko CS Crystal / Akko V3 Cream Yellow Pro
Operating Systems:
Windows / macOS / iOS / Android
Package List:
Keyboard×1, Manual×1, Cable×1, Supplementary Keycaps, Keycap Puller×1, Switch Puller×1, Dust Cover×1
Simply FANTASTIC
I've bought this keyboard, the manufacture and functions are simply FANTASTIC, and Nezuko she's so cute <3
I can switch easly from my work notebook to my personal gaming pc with pressing a combination key for switch with BT associated device. I think never buy other brand like Razer/Asus/Corsair for keyboard... AKKO is the best!
For charging i've try to use a "magnetic" cable usb and works perfectly! So i can easy charge keyboard without disconnecting and reconnecting the cable each time, but simple using a magnetic usb (not included.. but you can buy for 15-20eu on other site).
Fatte attenzione alla consegna del cliente
Si può migliorare mi raccomando più attenzione per i pacchi
Problem with shipping solved by customer service
For some reason my order wasn't able to be shipped to my address, maybe it was because I live on an island. Yolanda from customer service helped me and we managed to get my order delivered. The keyboard is a pleasure to type on! The only downside is that the space bar is a bit stiff and keeps jamming every now and then, but nothing a bit of lube can't fix ;)