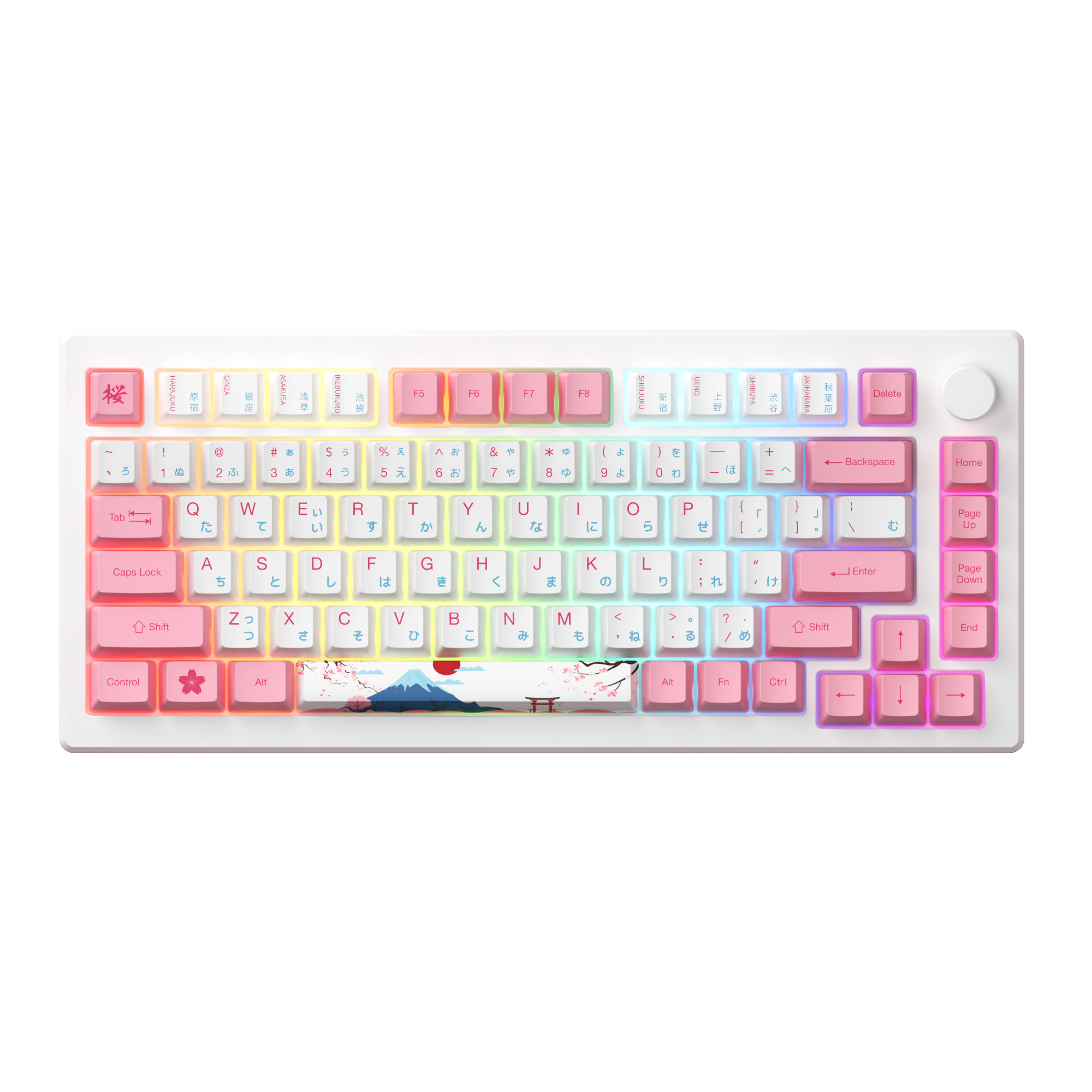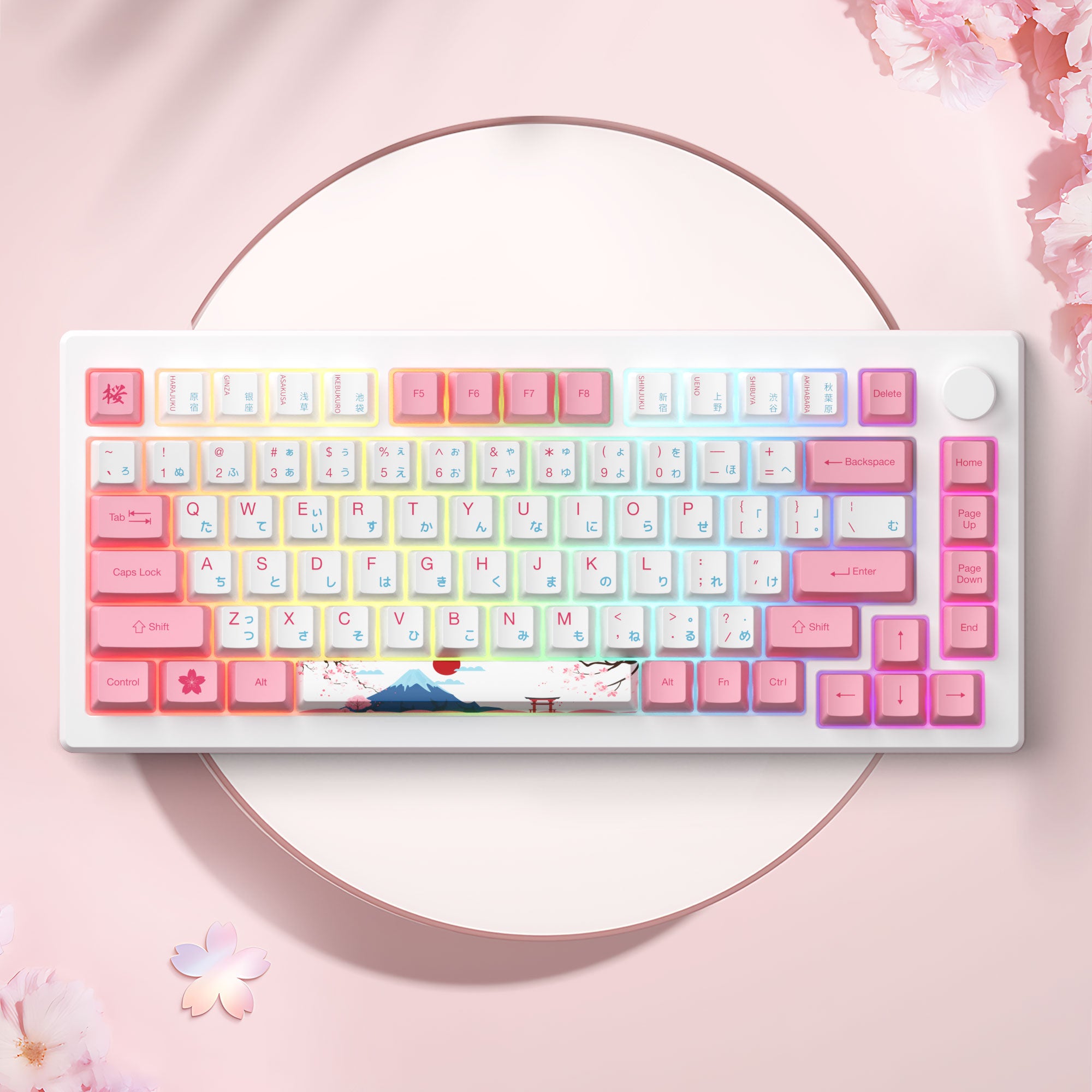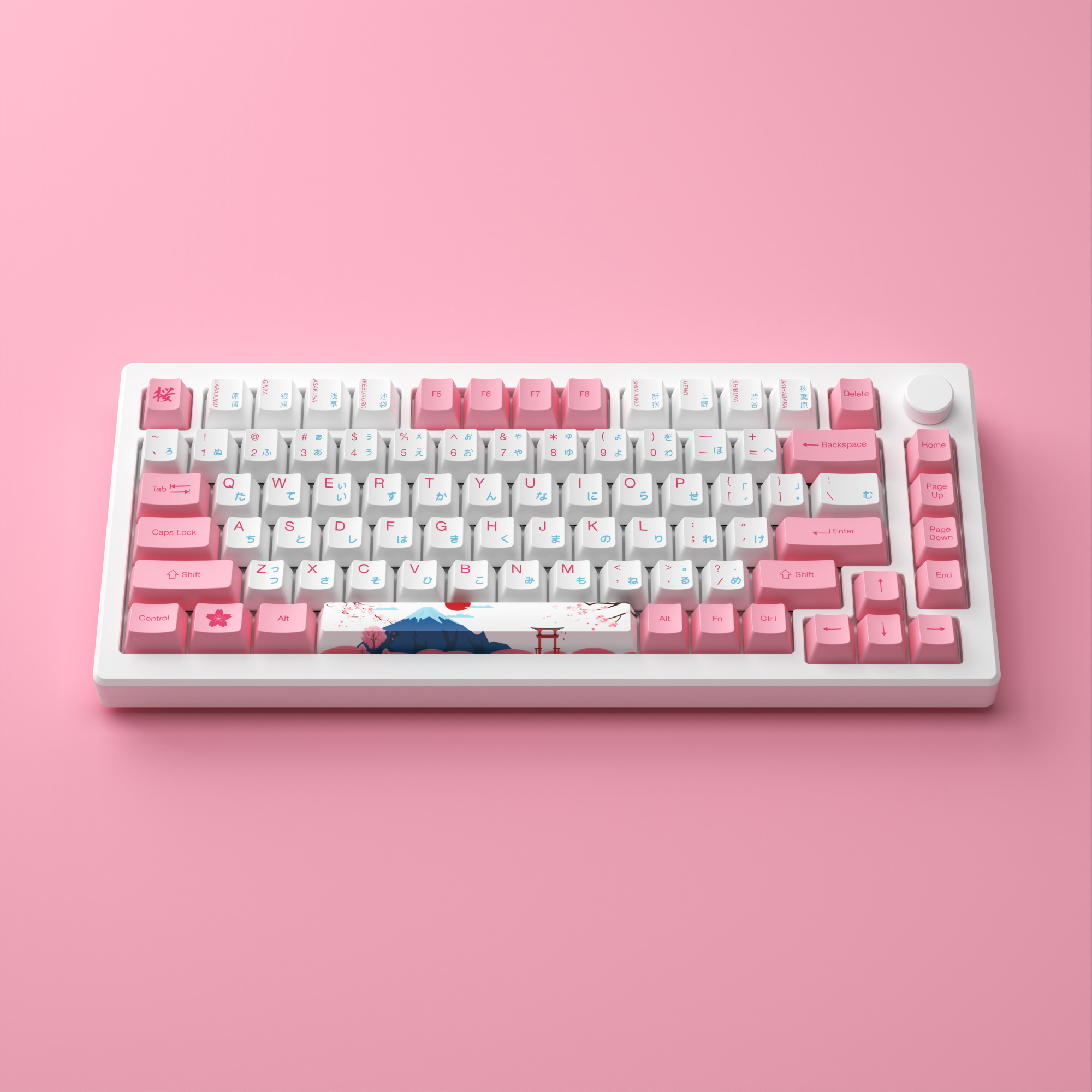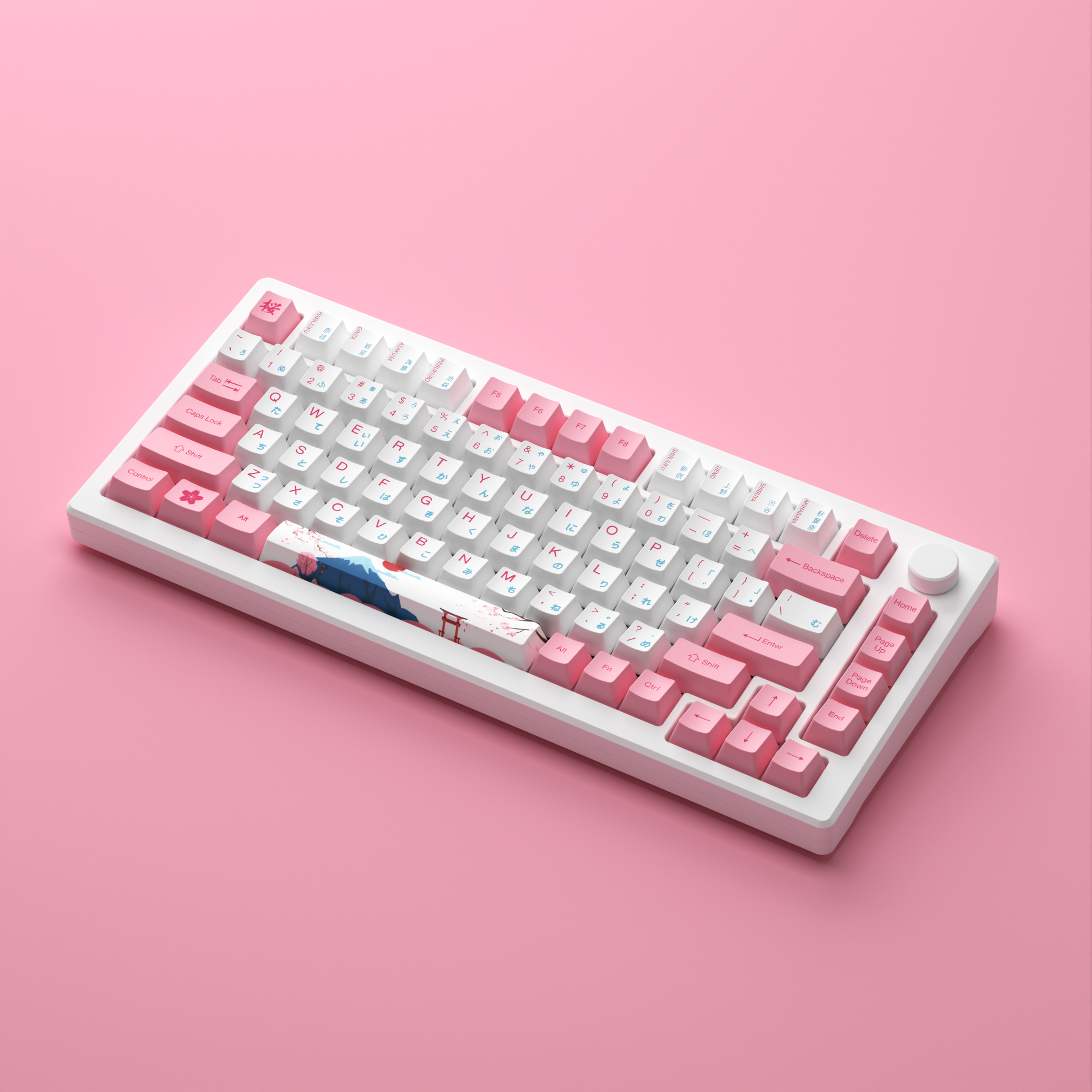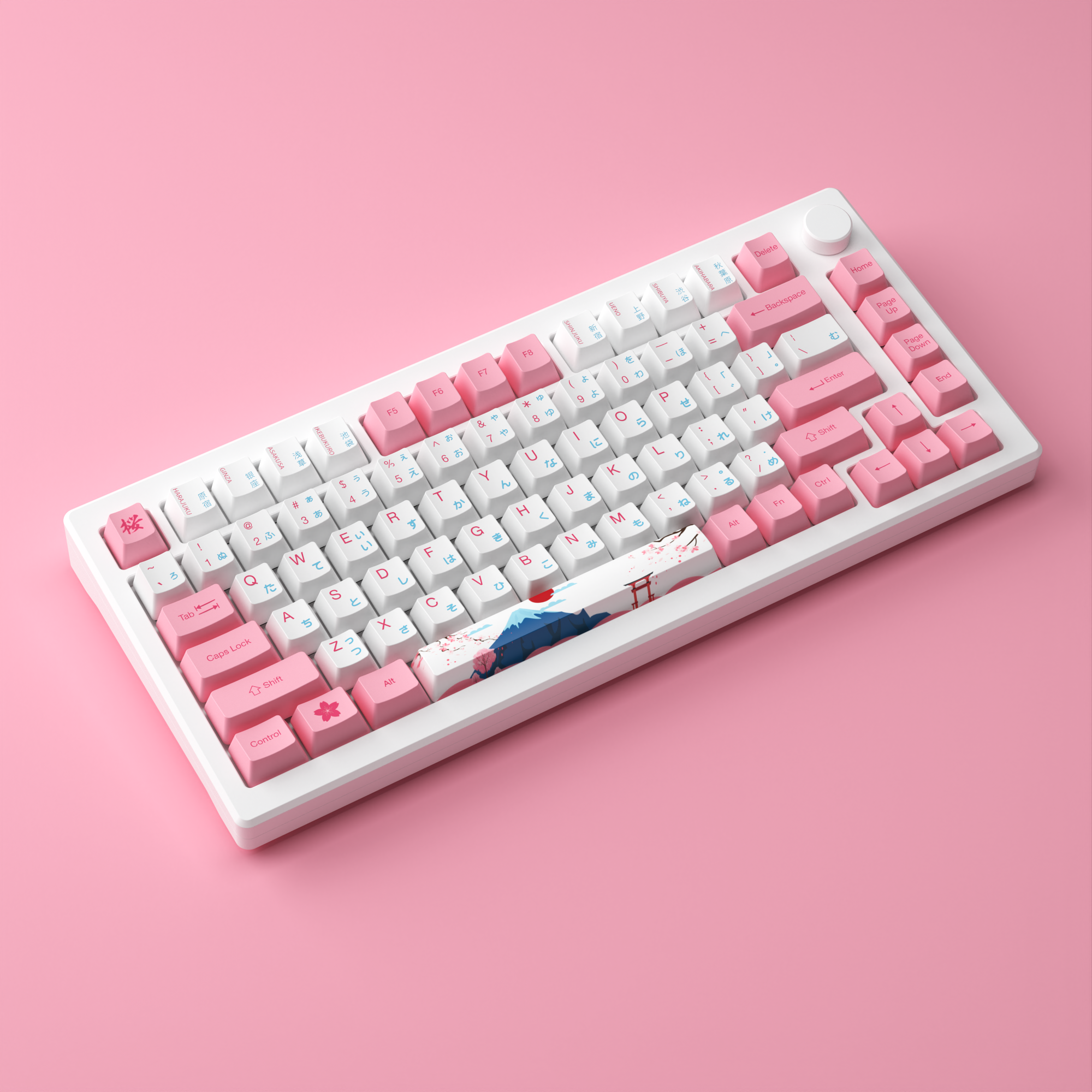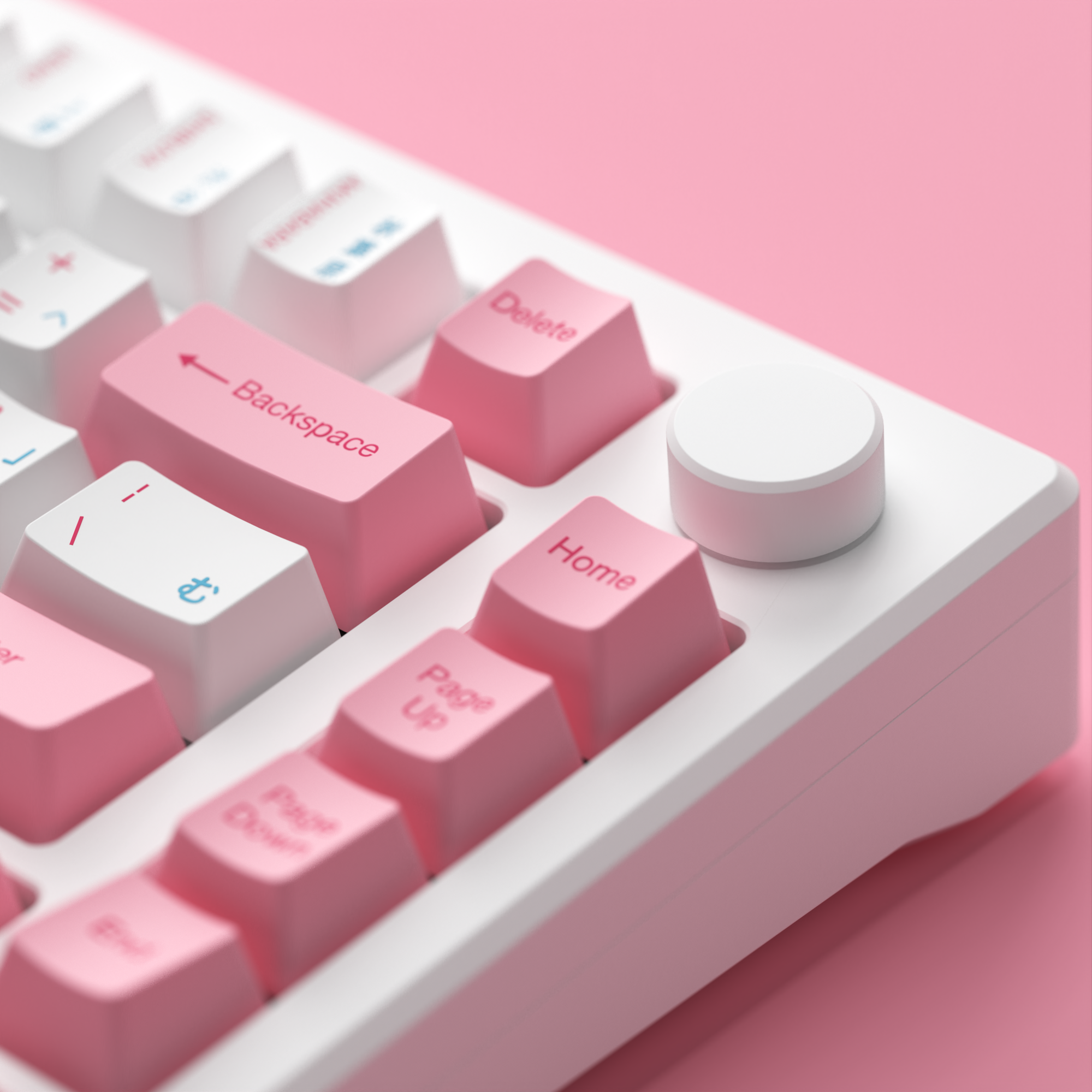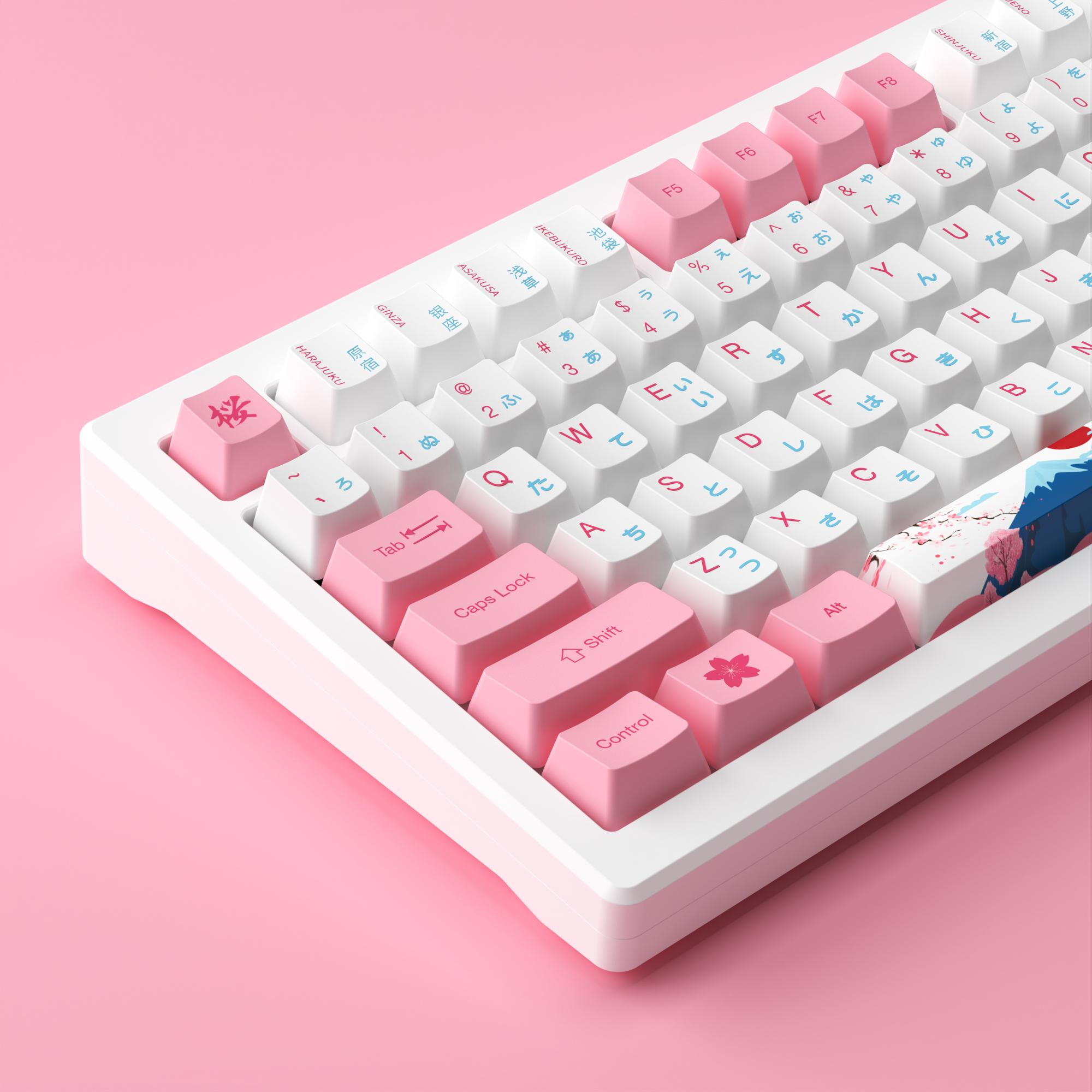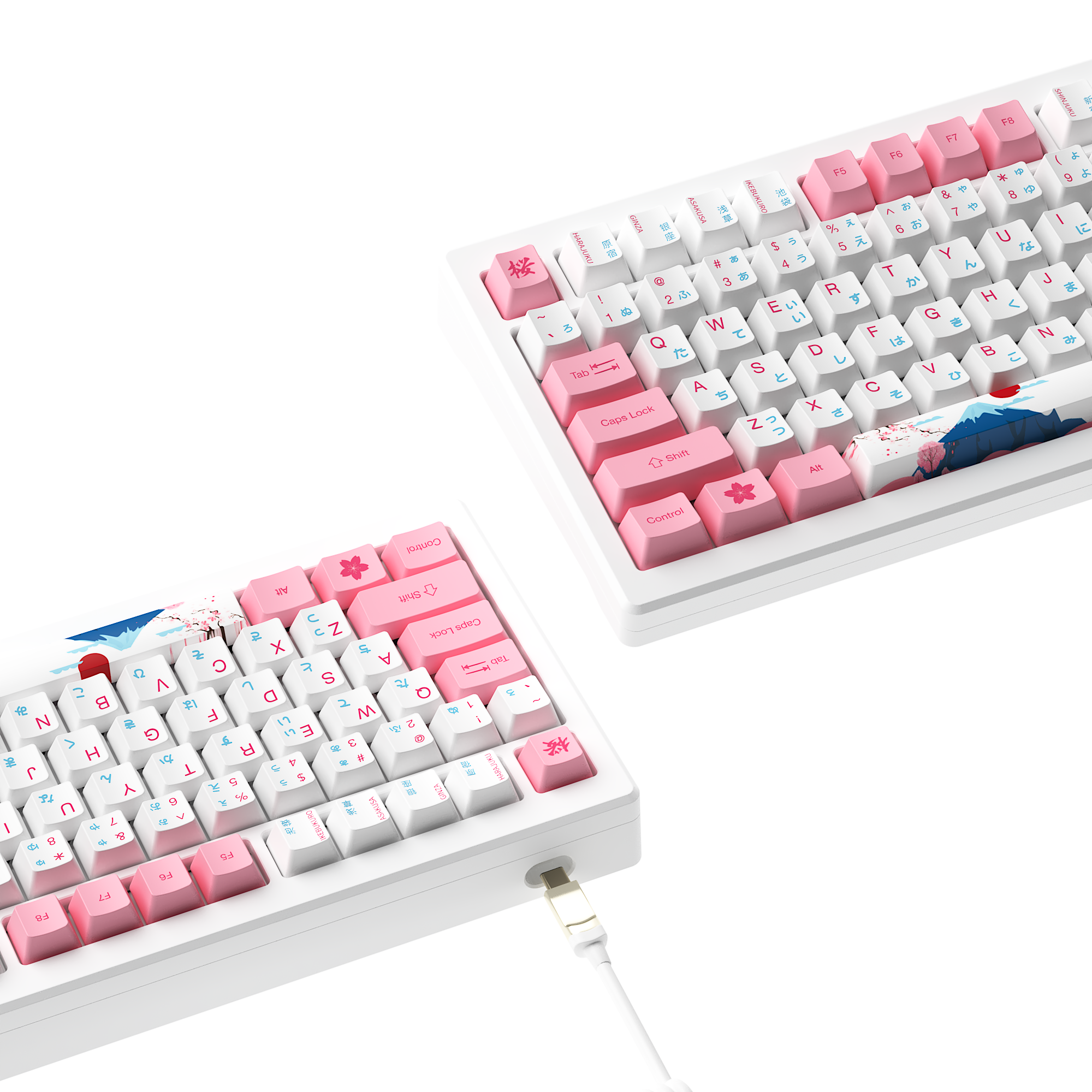 MOD 007B HE PC Tokyo R2
Tax excluded. Shipping and VAT calculated at checkout.
SKU: 6925758627740
---
Re-stocking soon means that the item be pre-purchased only, or the dispatch will occur at the specified time for another reason.
We strive to provide you with services of the highest standard!

The time period for the delivery of an order is divided into two parts: processing time and shipping time. Processing time usually takes up to 48 hours. Shipping times vary depending on the different shipping methods for each product category. The shipping time depends on the shipping method you have selected.

For most countries, we will ship via 4PX Express within 10-18 working days.

Click Here to View More Details.
Our support team is available to help you within 24 hours.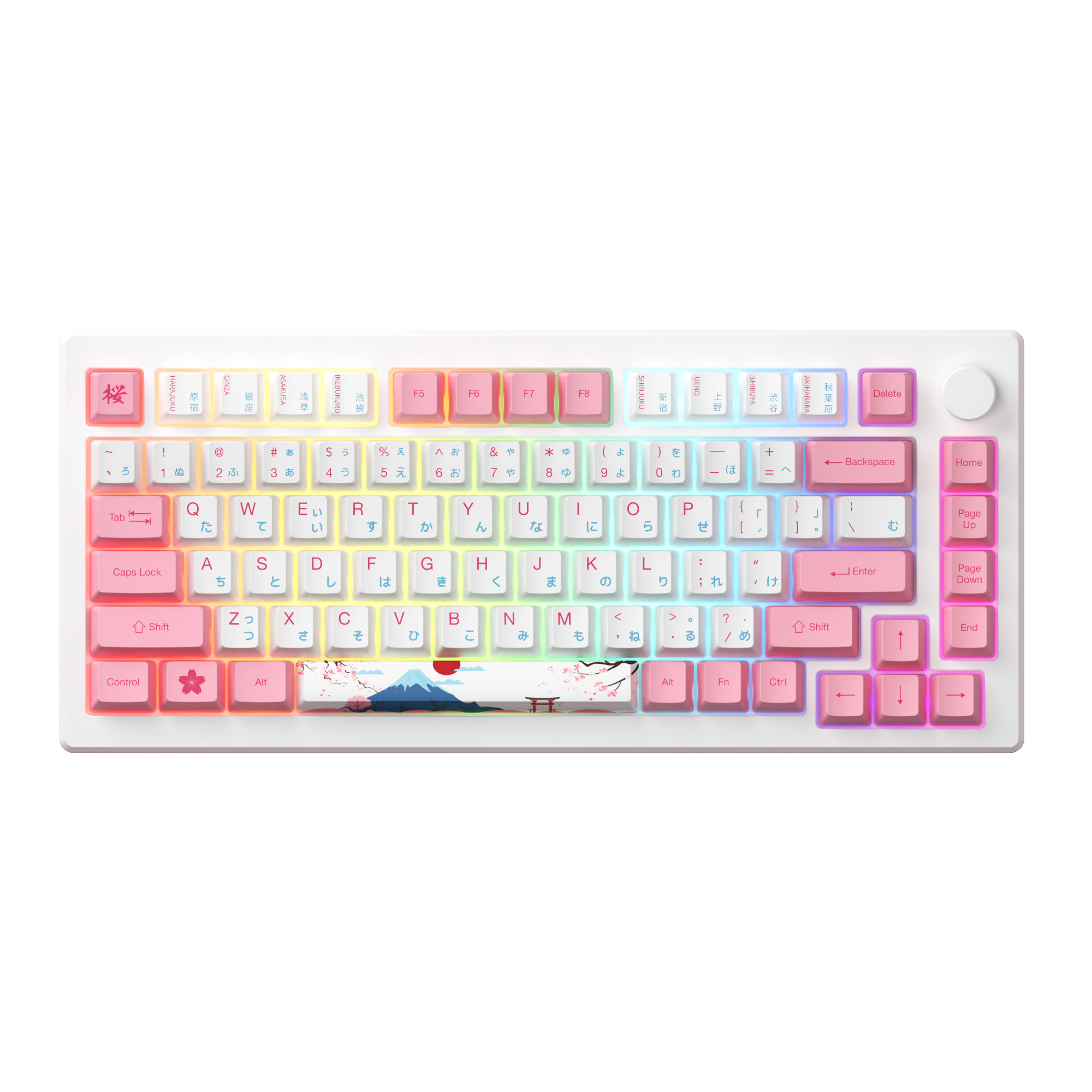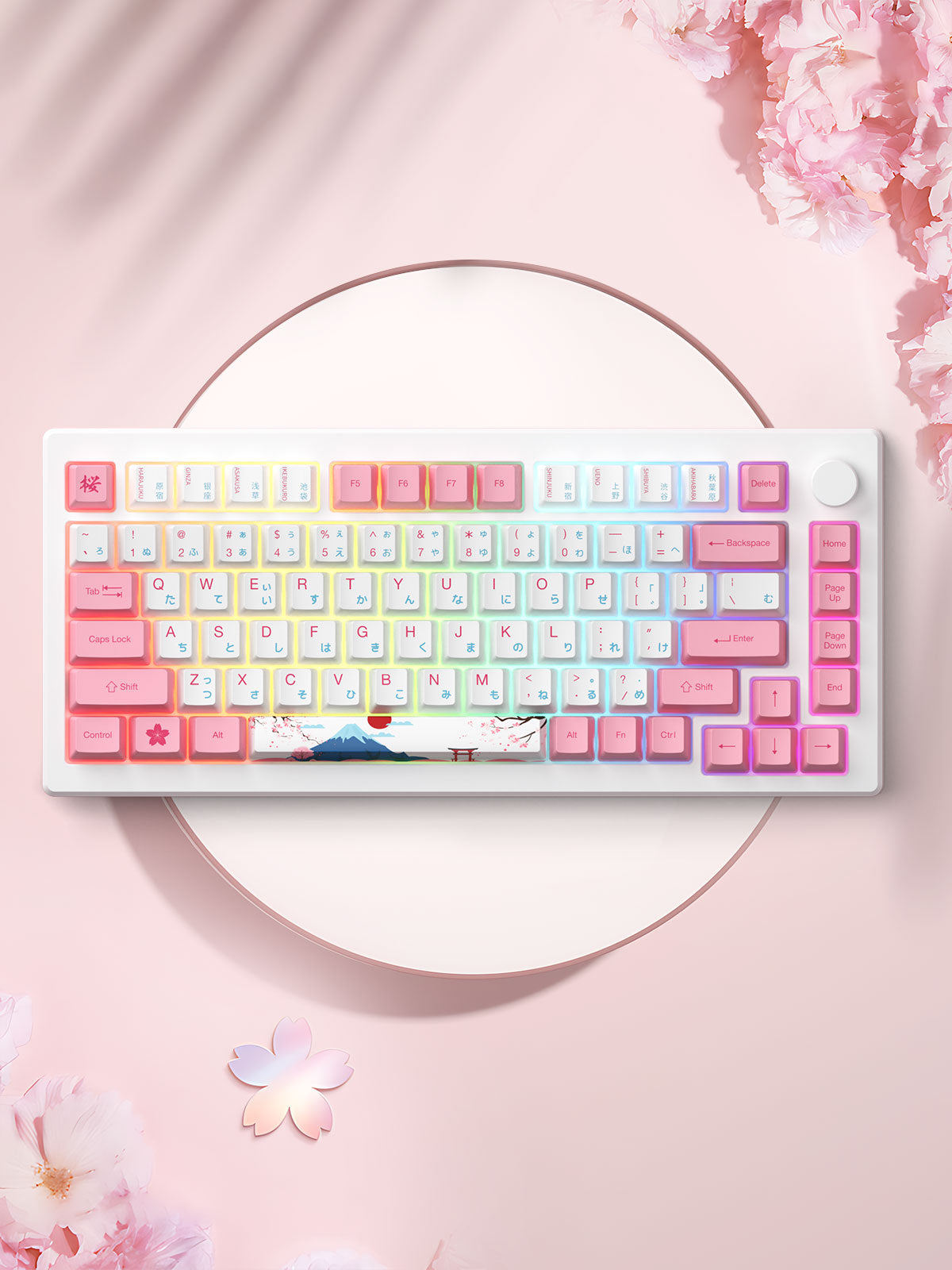 MOD 007B HE PC Tokyo R2
Multi-mode | MOD 007 | 3-pin Hot-swappable | RT & DKS

Additionally, with magnetic switches, users can easily customize the actuation distance, which is especially useful for gamers seeking rapid actions at their fingertips, particularly in FPS games, as demonstrated by the following functions: Rapid Trigger, Dynamic Keystrokes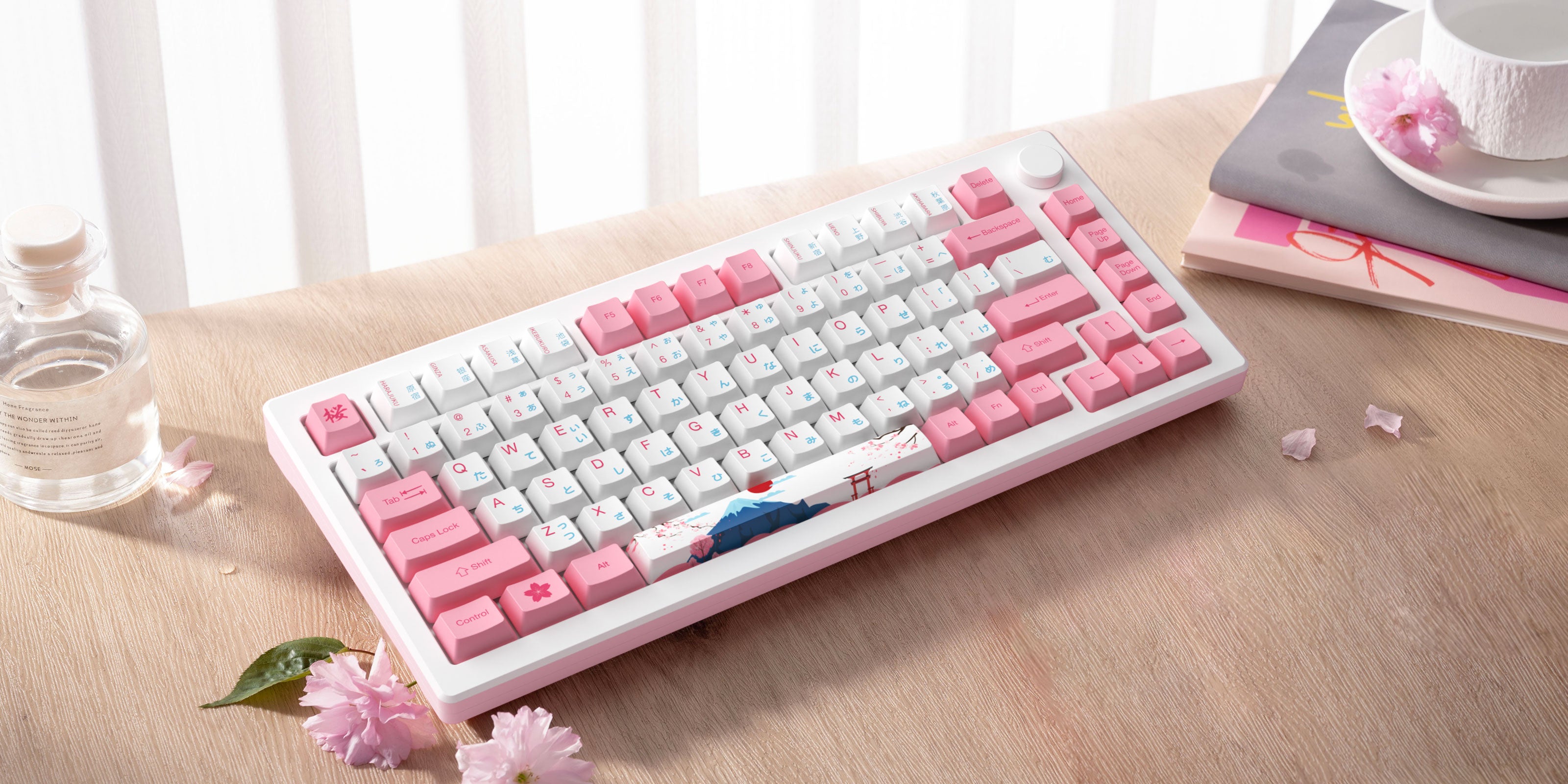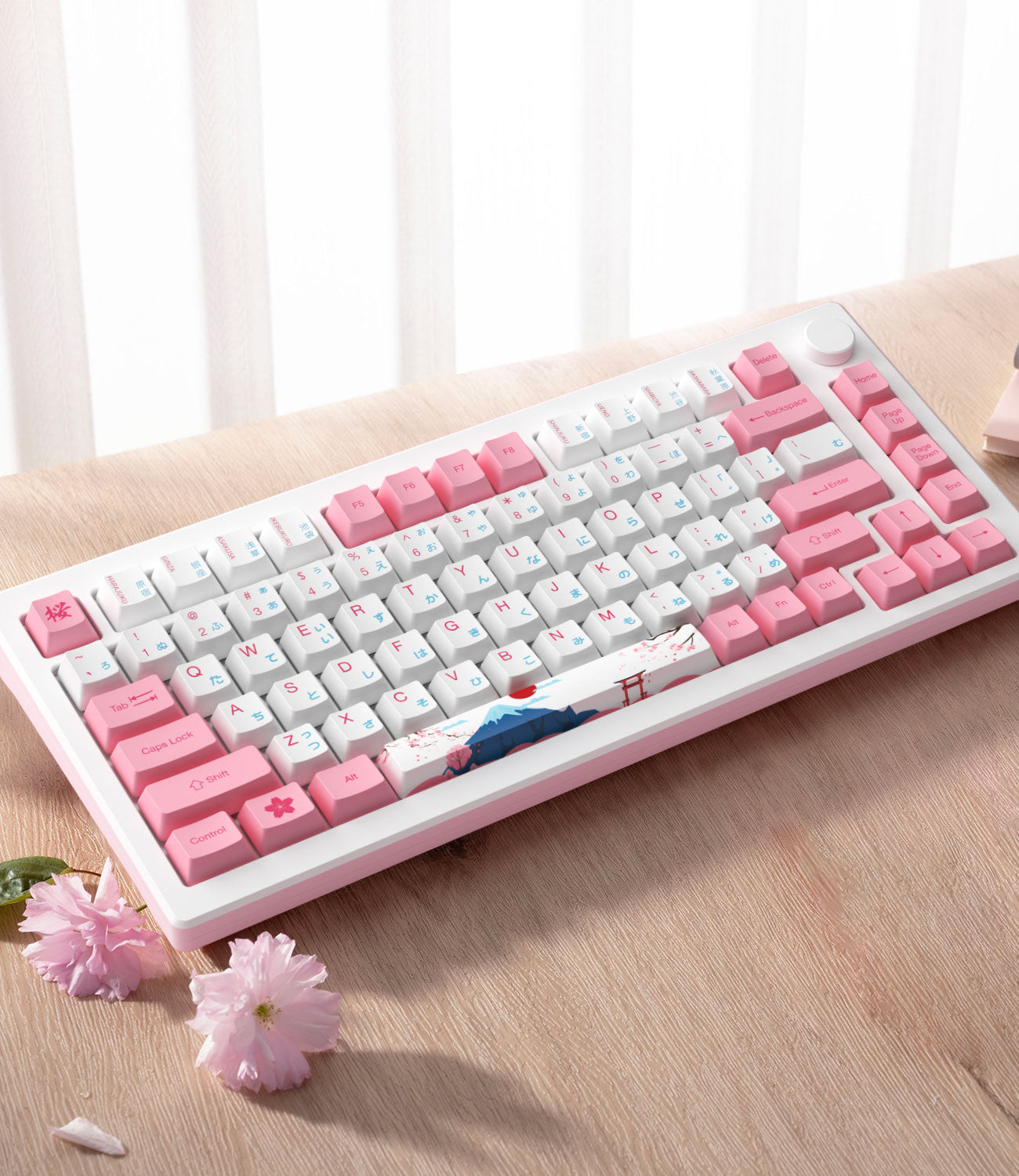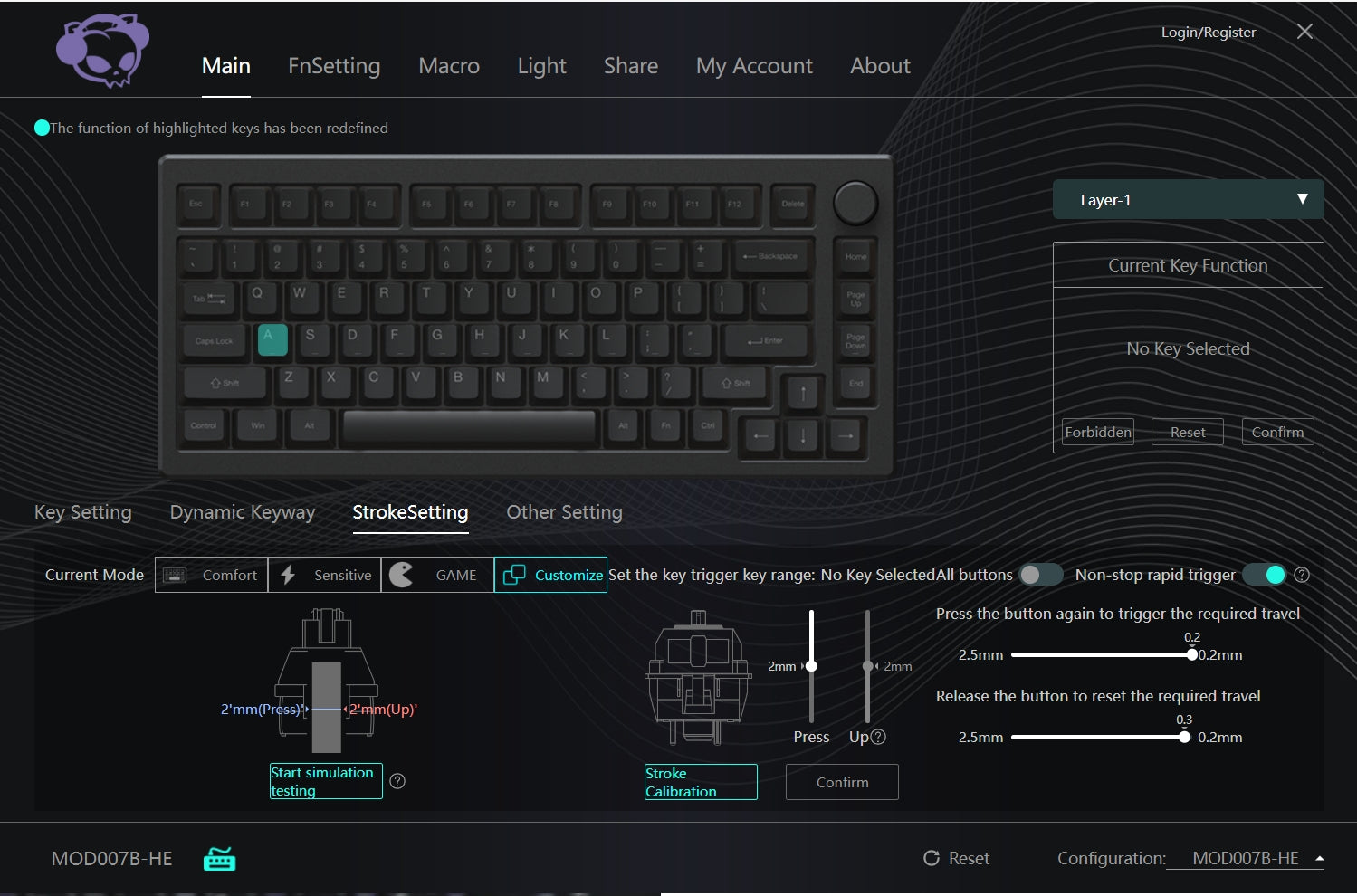 Rapid Trigger (RT)
Rapid Trigger dynamically changes the keys' actuation and deactivation points. Through the MonsGeek Driver, users can choose "All Buttons" or "Per Button" customization modes, as well as activate "Non-stop Rapid Trigger" for near-instant key response. This gives FPS gamers a competitive edge in fast-paced gameplay.
For example, when gamers enable RT, they can achieve "Counter-Strafe" in VALORANT games.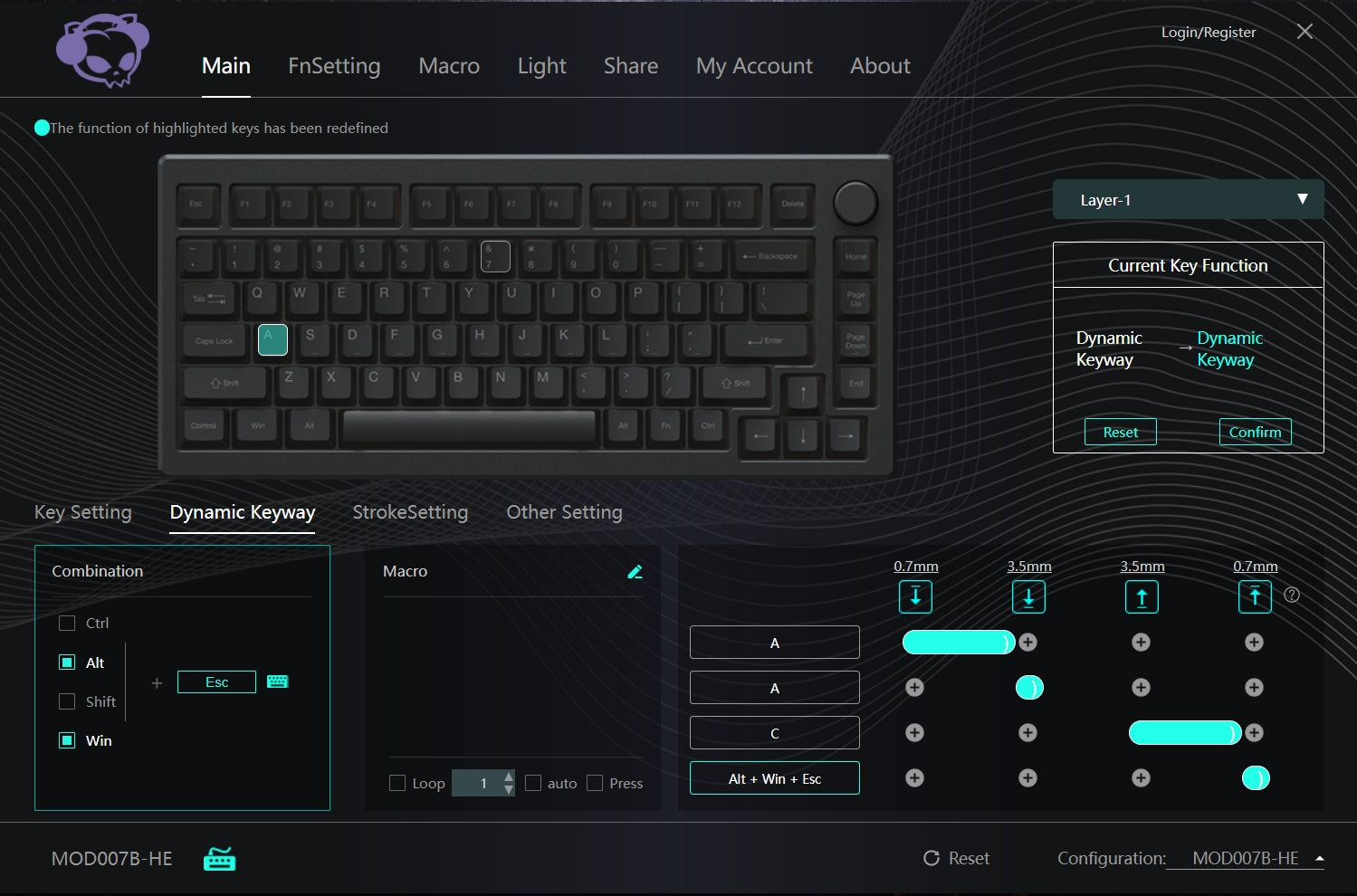 Dynamic Keystrokes (DKS)
Pressing a key can trigger four different key operations.
Depending on your keypress force: a light press triggers action 1, a deeper press activates action 2, and releasing the key also supports a two-stage key setting.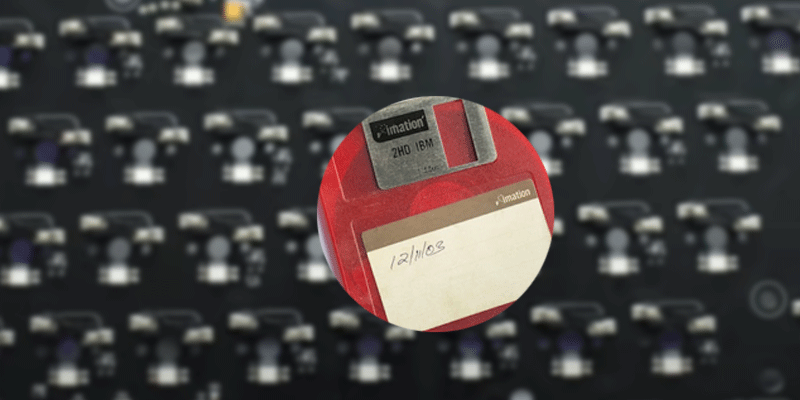 On-board Memory
With on-board memory, you can save your preferred settings without keeping the software or drivers on, ensuring easy access to your personalized configurations.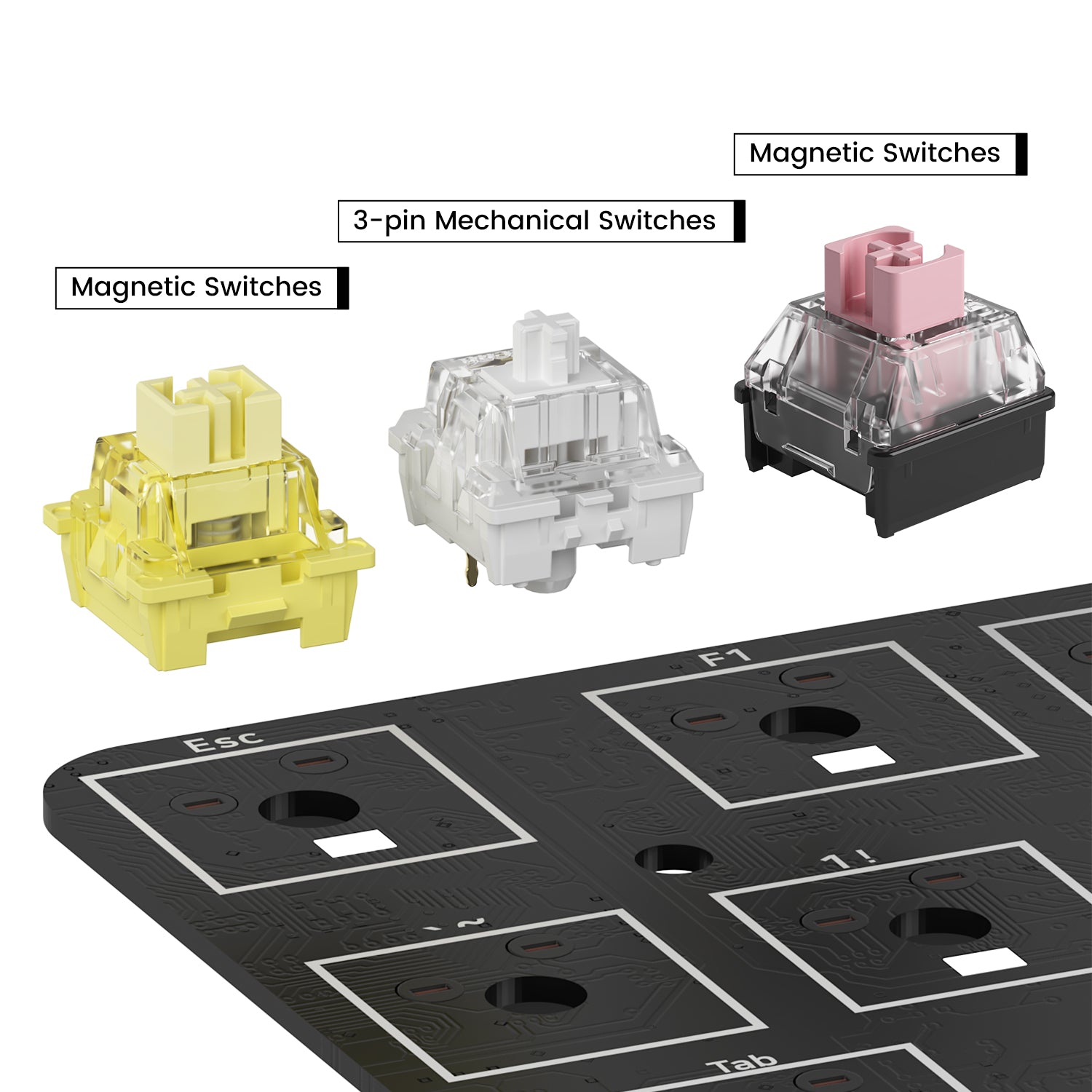 Compatible with 3-pin mechanical switches 
The Akko magnetic switches keyboard is hot-swappable and compatible with any 3-pin mechanical switches, providing users with the flexibility to install different switch types according to their personal preferences.
Note: recalibration in the software is necessary after each mechanical or magnetic switch change.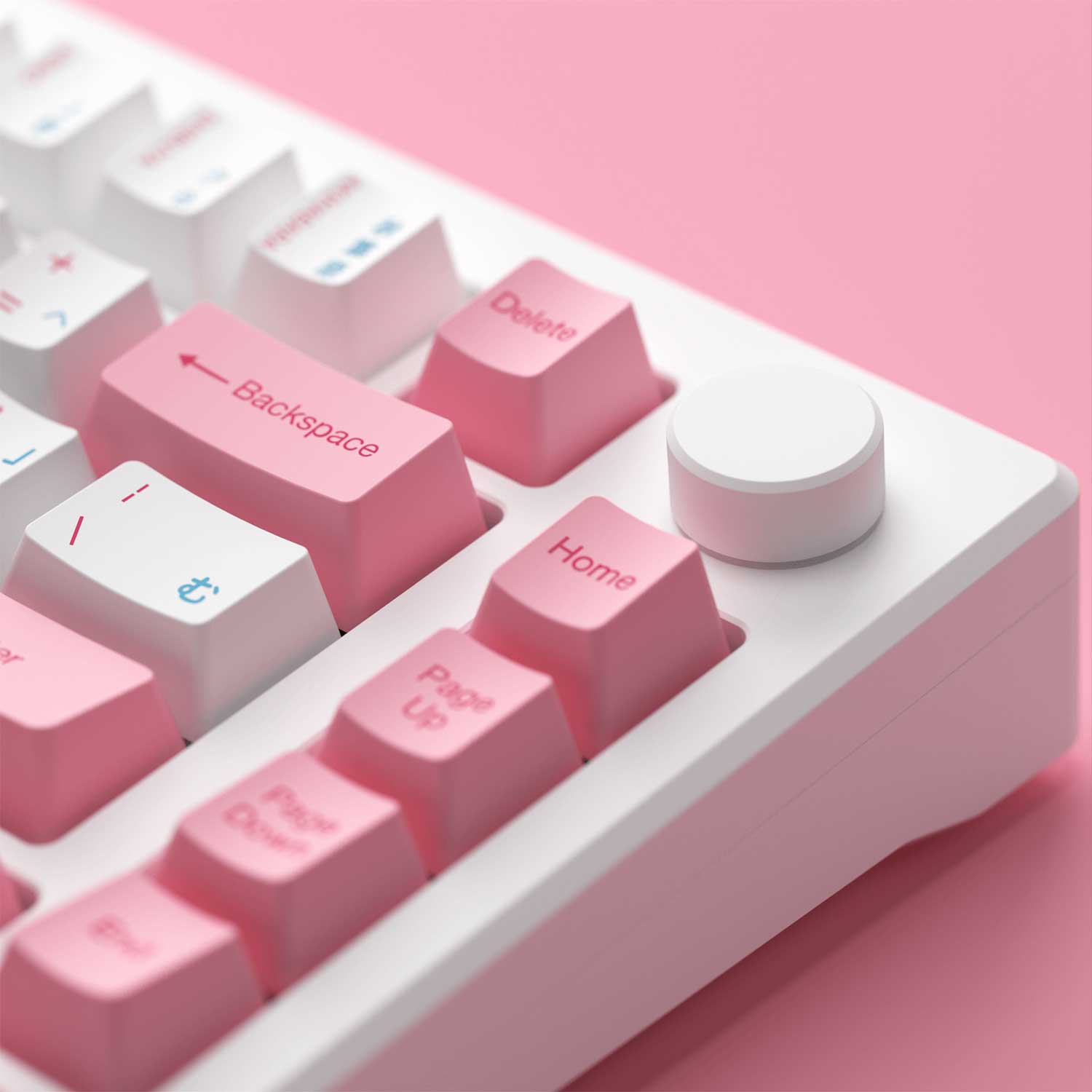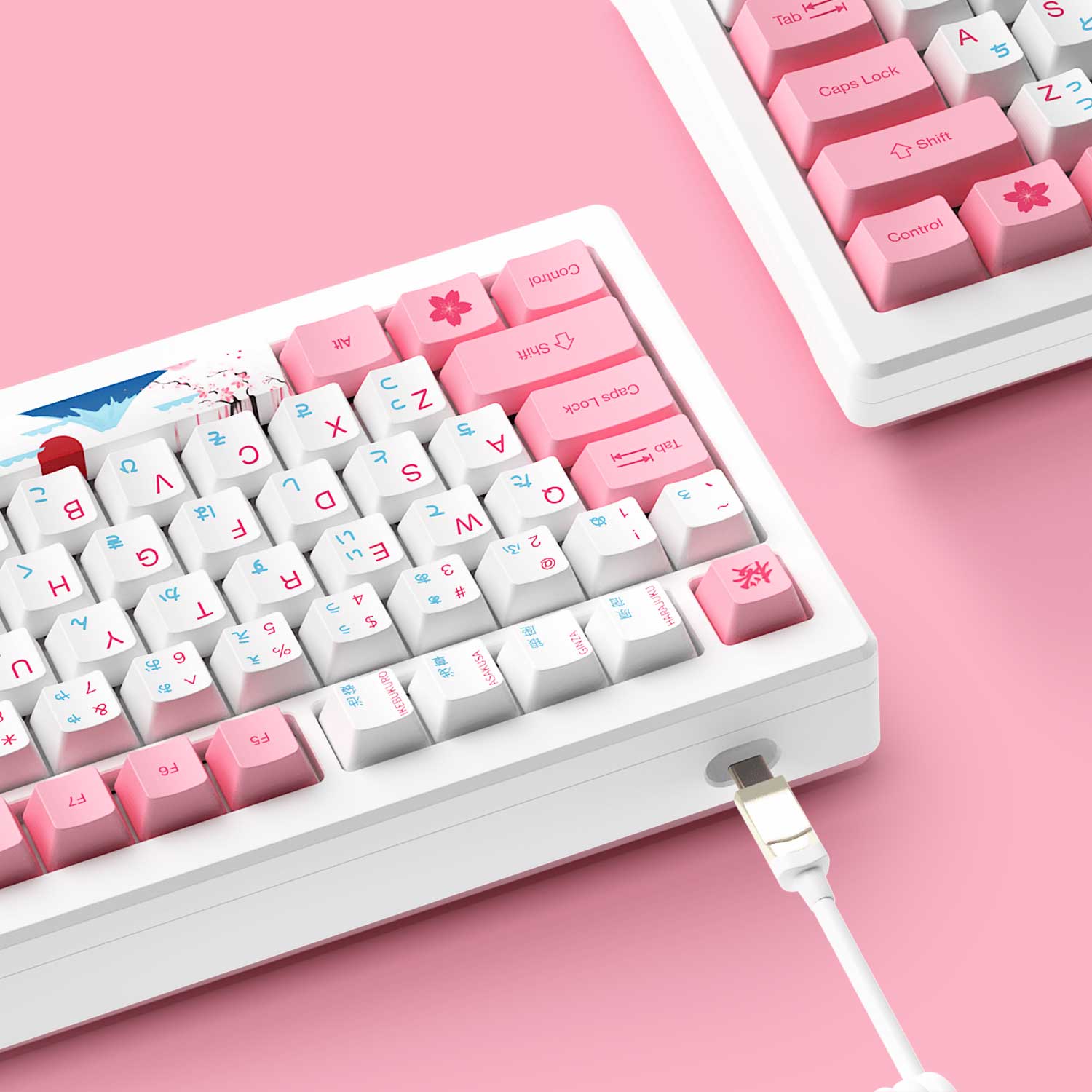 Detachable USB
Convenient to store and carry around.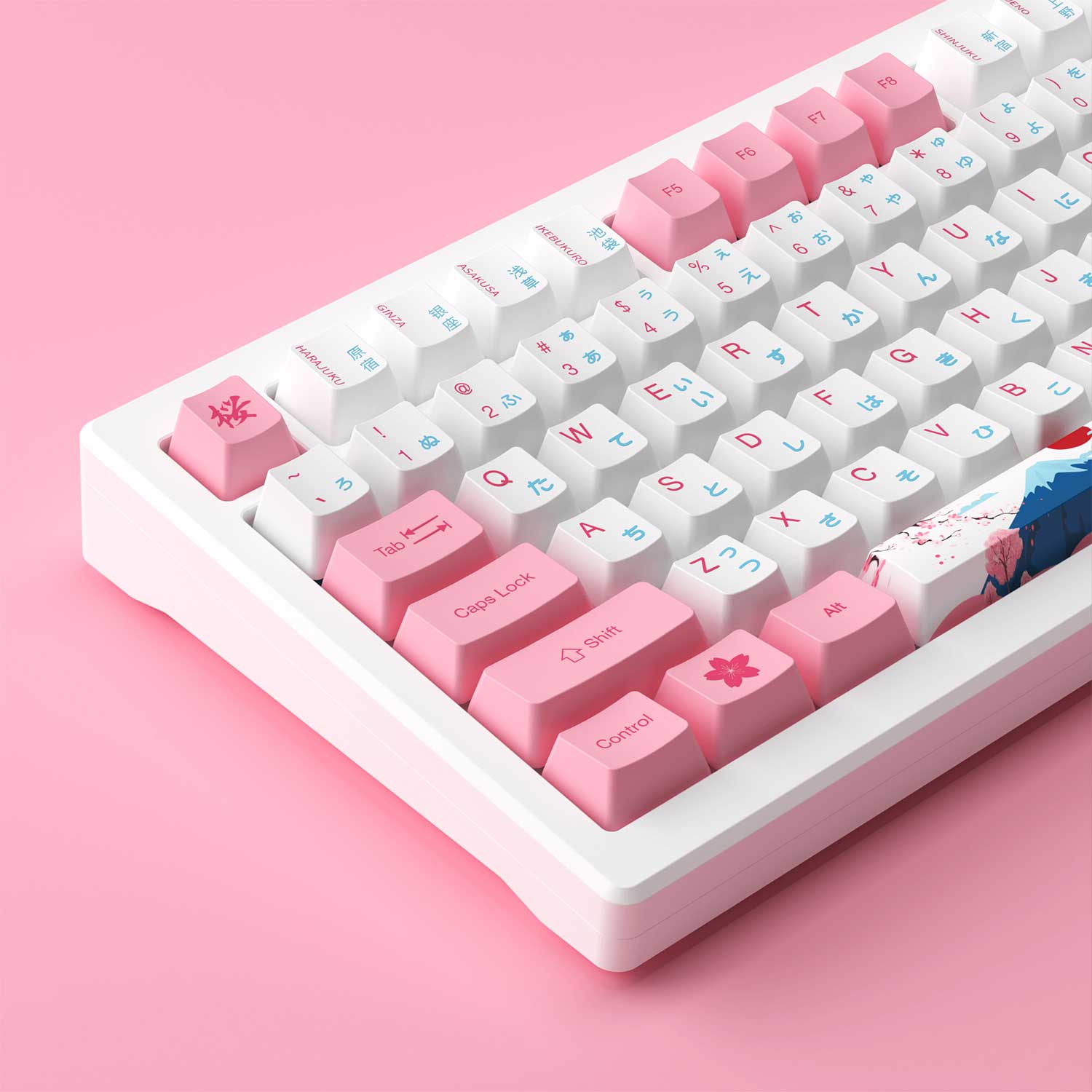 PBT Keycaps
Akko OEM Dye-Sublimation PBT Keycaps
Multi-mode
MOD 007B PC can be connected to multiple devices through bluetooth 5.0, multi-host 2.4Ghz (with a receiver), and wired Type-C modes with easy switch.
Comes with a large 3600mAh battery, it offers strong flexibility in workplace for users with multi-devices such as computers, tablets and mobile devices.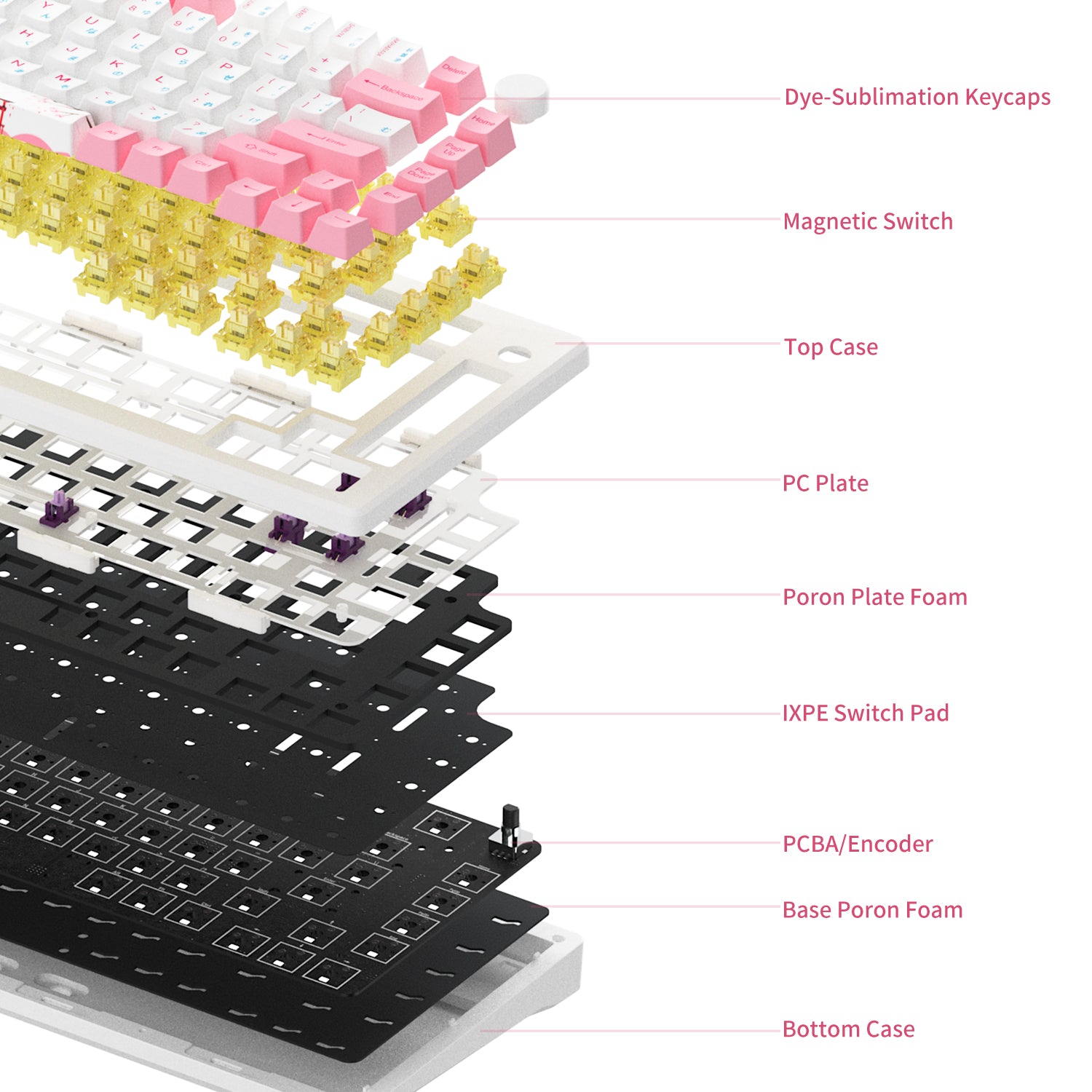 Gasket Mount
A gasket mount keyboard is a type of mechanical keyboard that uses a gasket material, such as silicone or neoprene, to create a "floating" mount for the switches. The gasket is placed between the plate and the PCB, which allows for a more flexible and cushioned typing experience.
This design allows for more flex and cushioning, which can result in a softer typing experience.
MOD 007B HE PC Tokyo R2
Specs
Learn more about the MOD 007B HE PC Tokyo R2 ​such as the hotkeys, system commands, blacklight setting, and more in the user manual.
User Manual
Connection:
Wireless/Bluetooth/USB Type C
Dynamic Keystrokes (DKS):
Magnetic Switch:
Akko Cream Yellow Megnatic Switch
Kaih Sakura Pink Megnatic Switch